The first race of the Eurogamer Assetto Corsa Championship kicks off tonight
How to watch, and introducing the Virtual Studio.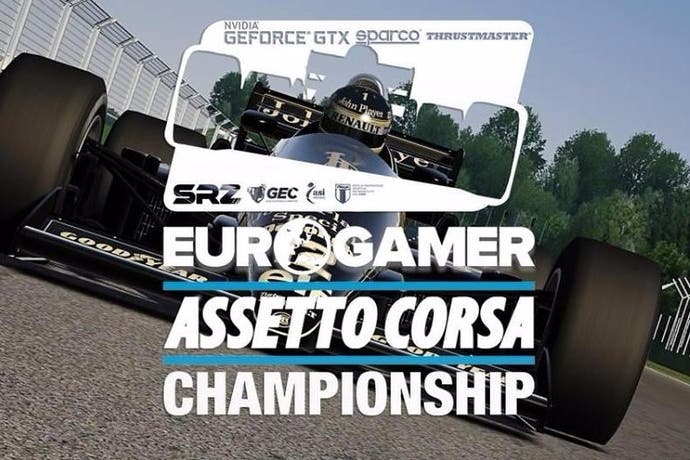 Eurogamer's Assetto Corsa championship kicks off tonight, and here's how you can keep up with it thanks to our Virtual Studio. Created in partnership with SimracingZone.net, the Virtual Studio will highlight the best moments of every race, showcasing all the great moves, crashes and overtakes.
The SimracingZone Virtual Studio will help you to get all the highlights of the race prior to the following event. Here you can find the introductory video that explains what you can expect, and it's all you'll need to prepare yourself ahead of the first race which will kick off on the Twitch channel of Eurogamer.it tonight at 20:30 CET. You can see it just clicking here or watching it in the streamer below. We hope that you enjoy the full event, and let us know what you think in the comments below!