Tonight's Eurogamer Assetto Corsa Championship race is in Germany
Lotus biscuits.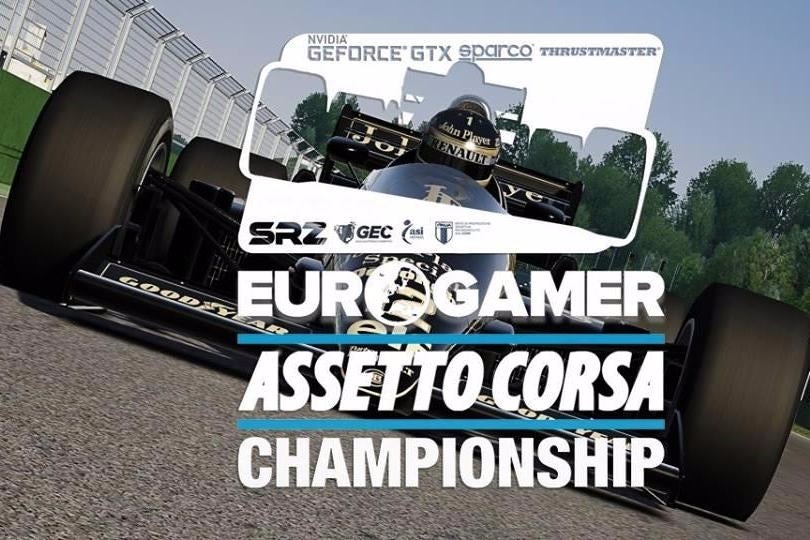 After Silverstone's race, we're now getting to the business end of Eurogamer's Assetto Corsa Championship. The British GP was full of surprises. David Greco has finally got to grips with the fearsome 98T, thanks to the switch to a manual gearbox, and now looks firmly in control. Elsewhere, it was a bad day at the office for Hany Alsabti, who after a mistake in the early stages of the race was forced into a comeback drive to fifth place.
Tuomas Thatela had another awful race, thanks mostly to a lag spike that sent him straight to a wall that also sent his championship hopes crashing. Now Jacub Charkot, Kevin Siggy and David Greco are all on the tail of Hany Alsabti and with three races to go everything is still at stake. Tonight sees the action move to Hockenheim, and after another episode of our virtual studio, you'll be ready for the fifth round of the Eurogamer Assetto Corsa Championship. Lights go green on our coverage on Eurogamer.it's Twitch channel tonight at 20:35 CET available here or in the below Twitch player. Enjoy!