Assetto Corsa Competizione gets a release date
Blancpain cheque.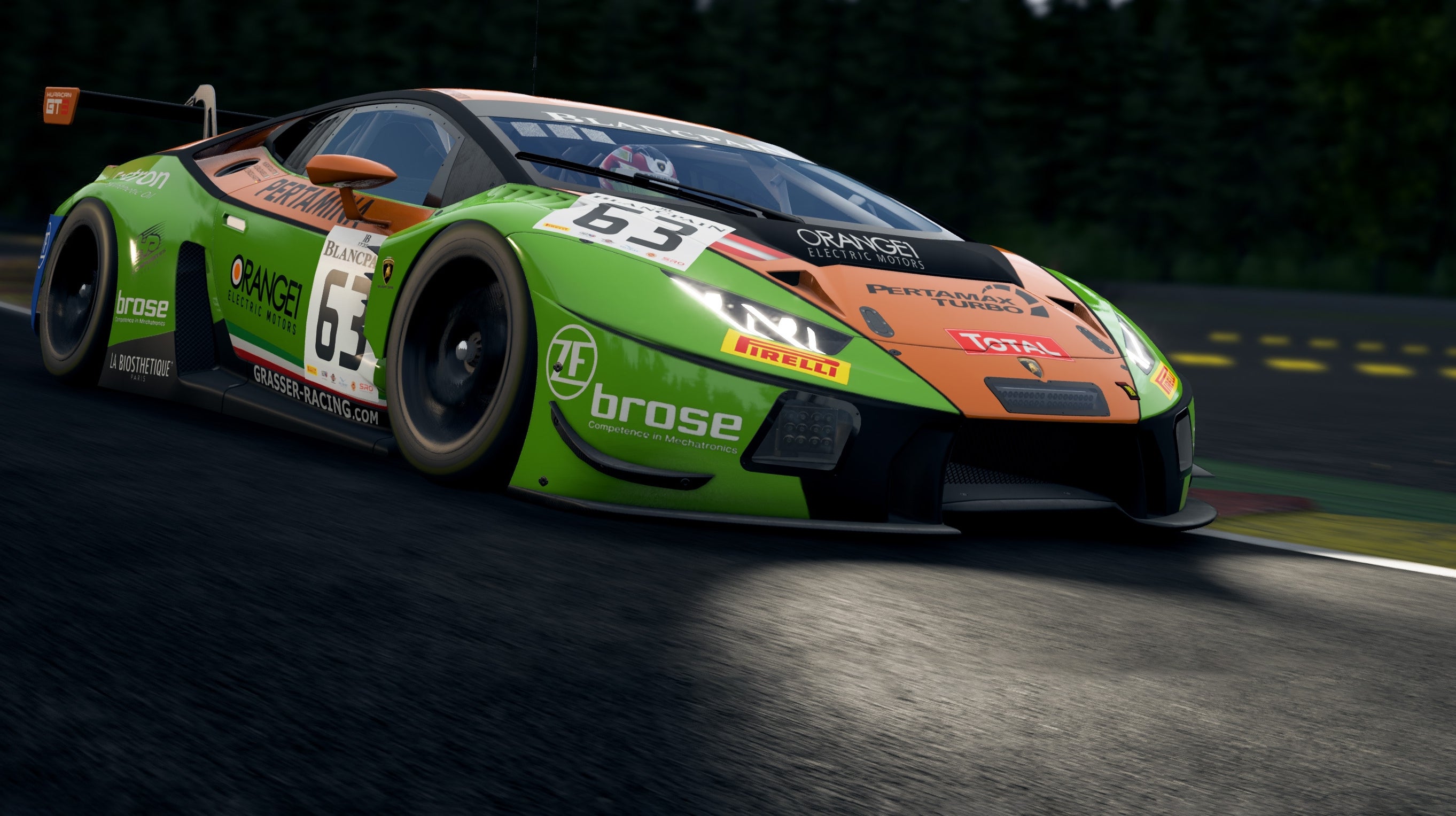 Assetto Corsa Competizione, Kunos Simulazioni's follow-up to its sublime driving simulator, has been dated for its Early Access release, with the Blancpain-licensed racer coming on September 12th.
It will, however, be a very limited offering at first, with just the Lamborghini Huracan GT3 and the Nürburgring Grand Prix circuit available at first, with updates then coming on a monthly basis through to at least February. The multiplayer will be policed by a Rating System that builds upon that which players of iRacing and Gran Turismo Sport will be familiar with.
The announcement came at the weekend's Spa 24 Hours - the centrepiece in the Blancpain GT series' calendar which was won by Walkenhorst's BMW M6 - an event that Assetto Corsa Competizione will look to simulate with its day/night transitions and full weather system. The full and final game is due in Q1 next year.