Naughty Dog wants to "change the f***ing industry" with The Last of Us
"Storytelling is so poor right now," claims creative director.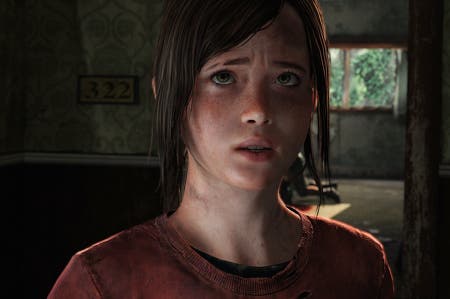 Naughty Dog has delivered a scathing verdict on the "poor" standard of storytelling in video games, revealing its aim to "change the f***ing industry" with upcoming PlayStation 3-exclusive The Last of Us.
Speaking at the studio's offices in Santa Monica on Monday, creative director and writer Neil Druckmann told Eurogamer his team wanted to "raise the bar" in order to make other game developers realise: "Okay, I really need to learn the craft of storytelling, I really need to involve my actors in this in order to get realistic performances and realistic actors. That's what we want to do."
He also argued that reviewers were too quick to praise average storytelling, which could hold back the medium's development.
"We try so hard at Naughty Dog to push things," he said. "And then games come out that are fun and exciting and get visceral things right, but to read in reviews that they have an amazing story is disheartening to us because we work so hard at it.
"As critics we need to raise the bar, otherwise no-one's going to change. We're going to keep pushing ourselves, and kill ourselves to make this story happen - but hope that by doing it, the rest of the industry is going to take notice and try to do the same thing."
Elaborating on where other games went wrong, Druckmann, previously lead designer and co-writer on Uncharted 2, told Eurogamer: "We mistake quantity for quality. We don't focus on characters, we focus on monsters or [the] gruesome."
So what is The Last of Us about? "This is going to sound corny, and it might not appeal to gamers, but I would say it's a love story," said Druckmann. "It's not a romantic love story, it's a love story about a father-daughter-like relationship.
"We approached this genre because we felt no-one is getting to the heart of it. It tells you something about the human condition - that's what you want to do as a storyteller.
"We're not saying every game needs a strong, compelling and dramatic story, but if you are going to make a narrative-based game then you better learn the craft."
Game director Bruce Straley, who held the same role on Uncharted 2, added: "It's not just a zombie game. It's going to be a completely amazing experience that no player has experienced for this genre, the characters, the development, everything."
Neither Sony nor Naughty Dog has yet committed to a release date for the game.