Minecraft: Story Mode Episode Three due next week
Trailer out now.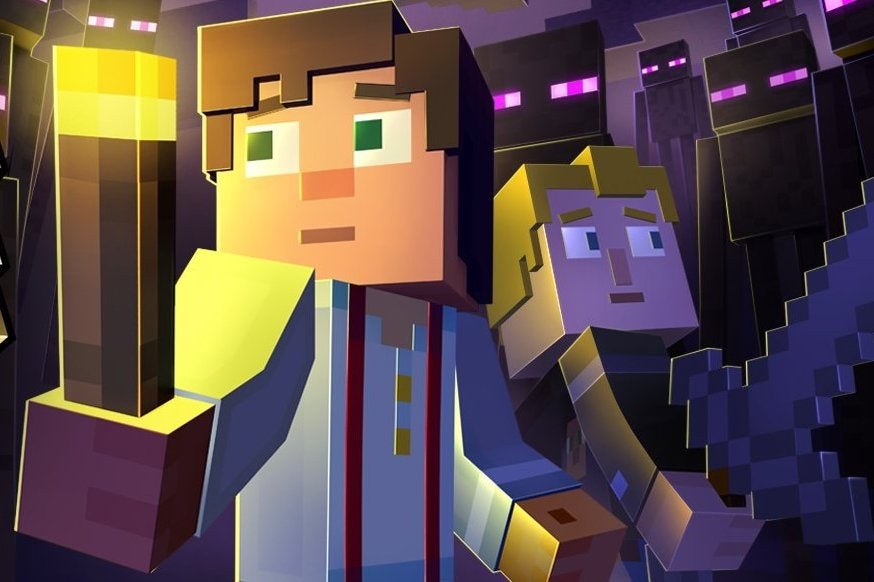 Minecraft: Story Mode's third episode, The Last Place You Look, will launch next week beginning on 24th November for PC, Mac, Xbox One, Xbox 360, PS4, PS3, iOS and Android, Telltale has announced.
This is very quick considering that the series' debut episode launched only a month ago with its second chapter following a mere week later.
Minecraft: Story Mode follows the exploits of some Minecraft fans looking for the legendary Order of the Stone, the slayers of the Ender Dragon after some sort of horror is unleashed at EnderCon, a parody of MineCon.
Our Tom Phillips rather enjoyed the first episode of Minecraft: Story Mode, though he was a bit disappointed Telltale didn't stretch its tried-and-true template of mechanics further with this sandbox's spin-off. "For lapsed Telltale fans or young Minecraft aficionados, Story Mode's opener is an enjoyable first bite," he said of the pilot in his Minecraft: Story Mode Episode One impressions.
Here's a trailer for Episode Three below. Warning: it may contain spoilers for previous episodes.