Telltale's Minecraft: Story Mode gets three extra episodes
Success worth building on.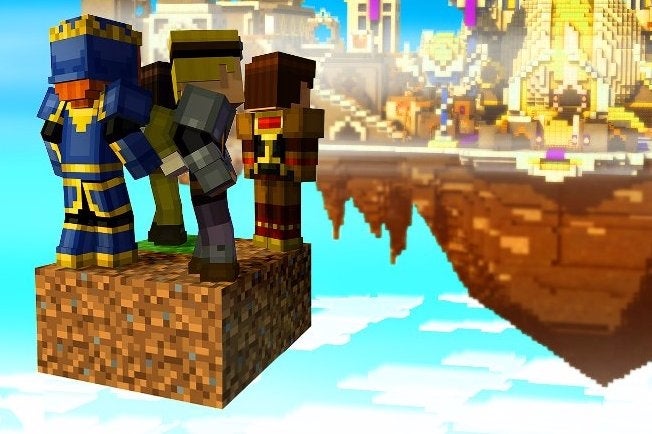 Telltale is developing an extra three episodes of its popular Minecraft: Story Mode series.
Story Mode's fifth part - originally announced as the last - will launch on 29th March and set up three more episodes due later this year.
Telltale's trio of extra adventures will come as part of a fresh season pass, available at a later date.
It's a little surprising to see Telltale extend its Minecraft: Story Mode season so quickly - this is the first time the developer has conjured up an extra trilogy of episodes to bolt on to an existing season.
But the announcement of more Story Mode is to be expected - the game appears to have been Telltale's most successful release in years. The game is even performing well as a physical release, despite some versions only featuring its first episode on disc (with a season pass for later slices).
If you've played a Telltale game before then you'll be familiar with how Story Mode plays out - a mostly-linear story with decision-making mechanics along the way which tailor the tale to your personal choices. There's little new for Telltale veterans, but its focus on a family audience makes it appealing for younger Minecrafters.