MineCon ditches real world expo in favour of a livestream
Mojang will host "Official Minecraft Community Events" instead.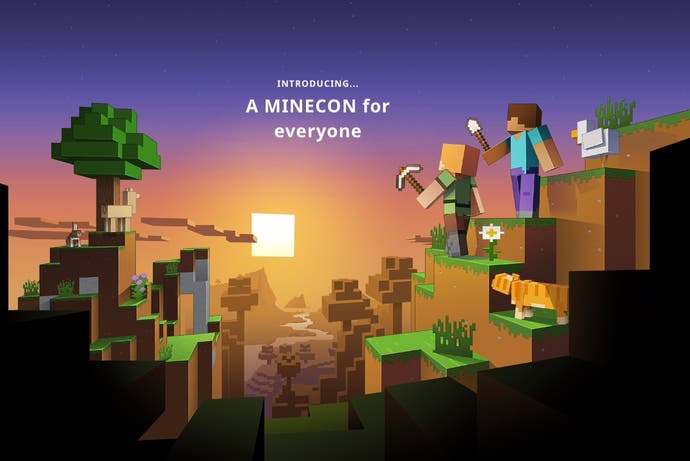 Minecraft convention MineCon won't be held in a publicly attended physical location this year. Instead, it will be beamed into our hearts and minds via the magic of livestreaming.
Rather than host an actual convention, Minecraft developer Mojang will stream a 90 minute presentation called MineCon Earth on 18th November at 5pm GMT.
While there won't be one central gathering space for dedicated Minecraft fans, Mojang will set up special screenings and "Official Minecraft Community Events" for folks to meet like-minded locals.
"Unlike previous MineCons, these local gatherings will be hosted by community-led partners such as Minefaire, Minevention and Blockfest (a brand new event by the nice folks at Multiplay. These partners (along with many more to come) have gained our official stamp of approval to throw authentic in-person Minecraft experiences," the developer stated.
"You'll get to meet your favourite YouTubers and streamers, compete in tournaments and costume contests, see unique content and more."
None of these in-person events have been formally announced just yet, and they won't necessarily be set around MineCon Earth itself. More will be revealed as the keynote presentation draws near.
Mojang also noted that even though there won't be one big gathering, there will still be limited edition merch that will go on sale around the MineCon Earth livestream.