Minecraft: Story Mode turns up on Wii U this week
Game cubes.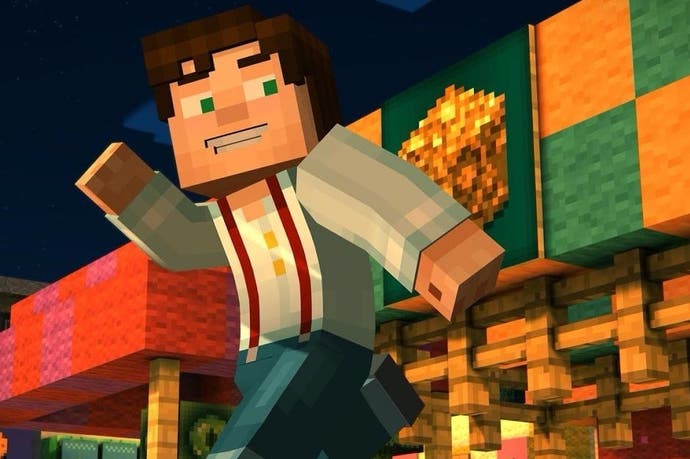 Wii U owners can download the first episode of Minecraft: Story Mode from this Thursday, 21st January.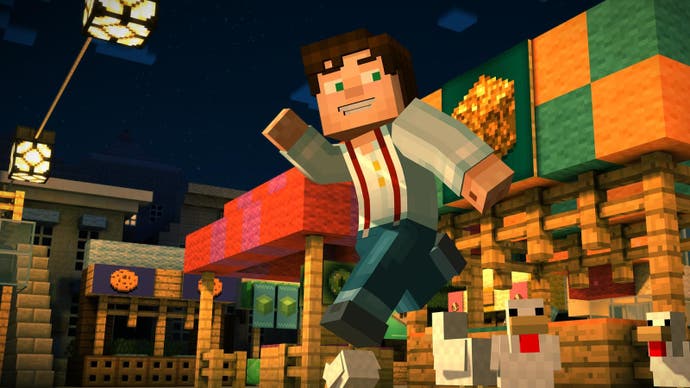 Telltale's episodic take on the world of Minecraft launched late last autumn on other platforms. This is the first time Telltale has launched a game on Nintendo's current home console.
Minecraft: Story Mode episode one, The Order of the Stone, costs $4.99 (UK price TBA). A season pass option is also be available for the remaining four episodes.
Wii U-specific features include off-TV play via the GamePad, as well as touchscreen controls to play through the story.
The actual Minecraft also finally arrived on Wii U, although its version update is a little behind other platforms.
"Telltale's cookie-cutter mechanics make Minecraft: Story Mode familiar fun," Eurogamer's resident Minecraft fan Tom Phillips (hello!) wrote after playing Minecraft: Story Mode's first episode.