Minecraft Dungeons is getting daily missions, more merchants
Alongside Creeping Winter DLC in September.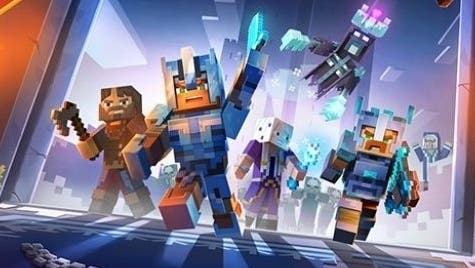 Minecraft Dungeons will get its second big update on 8th September, with the arrival of several free features alongside its next paid expansion.
All players will receive a new Daily Trials mode, which will bring "wild changes to the game mechanics which provide difficult, experimental or fun challenges for you to overcome", according to a new blog post from developer Mojang.
New merchants will also be available to add to your campsite hub, such as the item upgrading Blacksmith or the Gift Wrapper to let you trade items while playing in multiplayer.
Minecraft Dungeons' Creeping Winter expansion will also arrive on 8th September, and with it several new missions set in a frozen tundra area filled with new enemies and loot.
Finally, the game will receive a physical release on the same day for Nintendo Switch, PlayStation 4 and Xbox One. This version will be the Hero Edition of the game which includes both the Jungle Awakens and Creeping Winter expansions. And also a box.
Writing Eurogamer's Minecraft Dungeons review, I deemed the game to be "a Diablo-like that's just deep enough".