Minecraft Dungeons' sixth DLC and Ultimate Edition get release date
The End?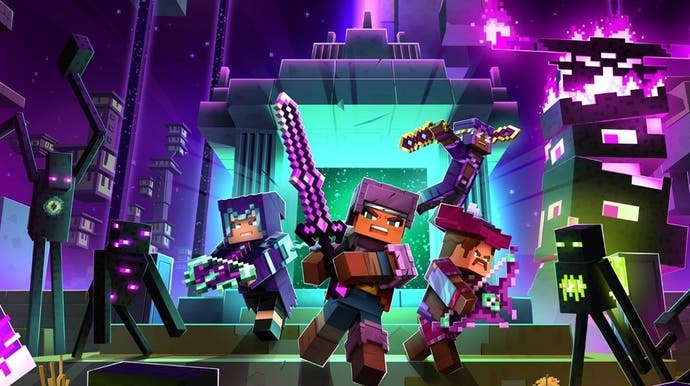 Echoing Void, the sixth and possibly-final DLC for Minecraft Dungeons, will launch on 28th July.
An Ultimate Edition version of the game will also launch on that date, wrapping in Jungle Awakens, Creeping Winter, Howling Peaks, Flames of the Nether, Hidden Depths, and Echoing Void DLCs for a discount.
Another free content update will also arrive then too, with a new maze-like mission, Gauntlet of Gaze, plus fresh enchantments.
Echoing Void takes players to The End, home of the Enderman and the final boss area in the main Minecraft. In a blog post detailing the DLC, developer Mojang described it as "the conclusion to the story we've been following for over a year", the game's "final arc" and, literally, "the end".
So that's it, right? Well, no.
"Does that mean it's over for Minecraft Dungeons?" Mojang continued. "Certainly not - there's plenty more to come - but one thing at a time!"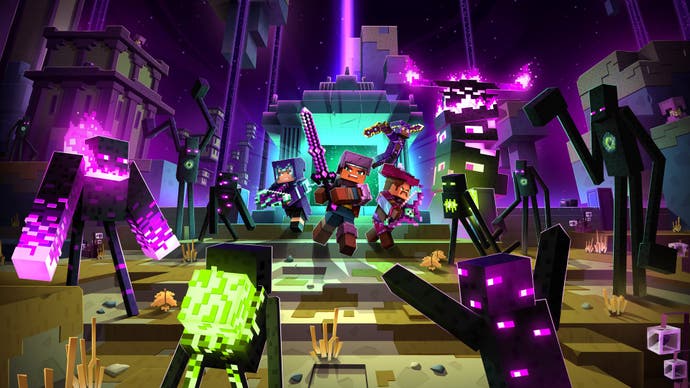 A mix of Diablo-lite battles and Minecraft adventuring, Minecraft Dungeons is good fun and has done well for Microsoft, with two season passes worth of content now laid out.
Minecraft Dungeons is available on Xbox, PlayStation, Nintendo Switch and PC, and there's cross-platform multiplayer. It's also, of course, on Xbox Game Pass, and overall it had racked up 10m players as of February this year.