Minecraft Dungeons is getting a new season pass
Includes four more DLCs, starting next month.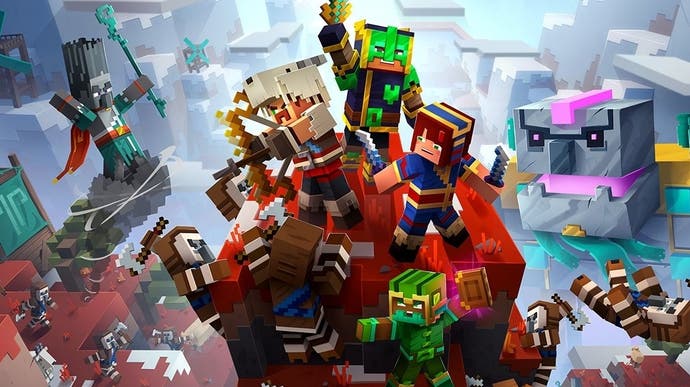 Mojang has announced a new season pass for Minecraft Dungeons which will contain four additional DLC packs on top of the two already launched.
The enjoyable Diablo-lite spin-off first arrived earlier this year and quickly added two extra packs, Jungle Awakens and Creeping Winter, which you could buy separately or with a "Hero Pass".
Dungeons' next and already-announced DLC Howling Peaks will arrive on 9th December, Mojang announced in a blog post it tweeted last night but which is currently offline. (Google's cached version is still visible.) As with other packs, Howling Peaks will add a new biome, fresh story missions and enemies, plus more gear and items.
That blog post also included detail on the game's new season pass, which will offer a saving over buying Howling Peaks and the following three DLCs separately.
There's no word on where those three packs might be set. Will the game's hub world obsidian gate finally get lit? You nether know...
"You can build anything in Minecraft, something this fun dungeon-crawler from Mojang ably proves," I wrote in Eurogamer's Minecraft Dungeons review. "It's a strong extension to the franchise, and by far the most promising Minecraft spin-off released to date."