Microsoft's Xbox Series X reveal this week includes Assassin's Creed Valhalla
First-party games to be revealed in July. Halo still on for 2020.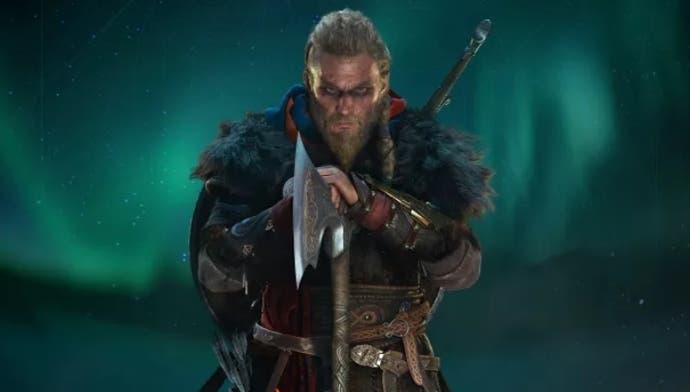 Microsoft's Xbox Series X gameplay reveal livestream, due Thursday, will include our first proper glimpse at Assassin's Creed Valhalla in action.
In a new blog post published this afternoon, Microsoft has laid out a detailed plan for when you will hear more about Xbox Series X and its games over the rest of the year - and reconfirmed that both the console and its big budget launch title Halo Infinite are both still on track for 2020 - the latter of which sounded a little shaky just one month ago, as teams moved to work from home.
In July, Microsoft will show its own slate of Xbox Series X games currently in development across its 15 studios worldwide. This will be, in essence, Microsoft's replacement for its big E3 reveals. We should get a peek at things like Halo Infinite, Rare's Everwild, and the not-so-secret projects currently in development at Playground Games and The Initiative.
Starting with this week's Xbox Series X gameplay reveal, Microsoft will now hold monthly livestreams detailing more on its forthcoming console, its games and studios, plus the future of Xbox Game Pass and xCloud. This initiative is being dubbed Xbox 20/20.
This week's Inside Xbox episode - to be broadcast at 4pm UK time this Thursday 7th May - is the first slice of all that. Expect gameplay of third-party games such as Assassin's Creed Valhalla running on Xbox Series X, and a "wide variety of others", including AAA and indie titles. (It's worth remembering Microsoft has the marketing deal with Cyberpunk...)
Microsoft will also nail down the games which will use its cross-gen Smart Delivery feature (which lets you get a shinier version of the same game on Series X if you own it on Xbox One, and vice versa). It's a safe bet the cross-gen Valhalla is one of these.
Finally, Microsoft just dropped this... is it our first look at the Series X startup screen?