Michael J. Fox reprises his role as Marty McFly in Lego Dimensions
A-list cast includes Chris Pratt, Christopher Lloyd, Peter Capaldi and more.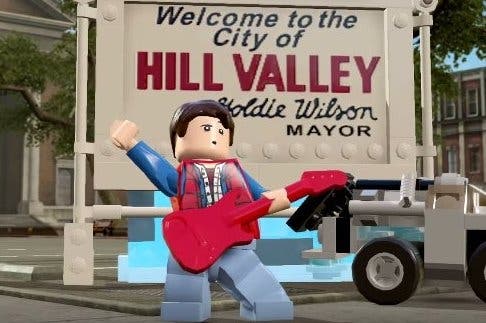 Lego Dimensions, Traveller's Tales' toys-to-life merging of various Lego brands in one colossal package, has announced its truly impressive voice cast.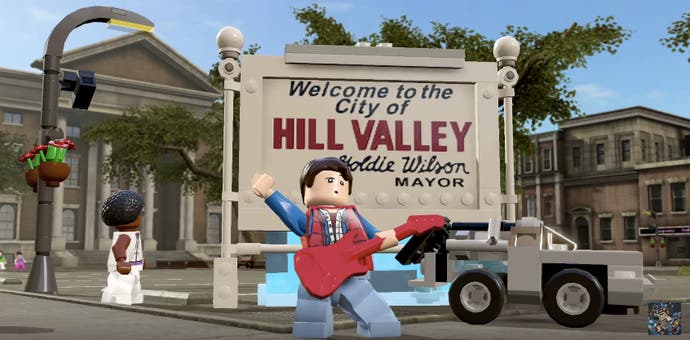 At the top of the list we've got Michael J. Fox and Christopher Lloyd reprising their respective roles as Marty McFly and Doc Brown from Back to the Future. Lloyd previously reprised the role in Telltale's Back to the Future game, but Fox mostly sat that one out due to his ongoing struggles with Parkinson's disease. He did briefly appear for a cameo in the final episode though.
Elsewhere, Chris Pratt reprises two of his recent leading roles: Emmet from The Lego Movie and Owen Grady from Jurassic World.
The Lego Movie co-stars Elizabeth Banks, Alison Brie and Charlie day will all be included as well, as will Bryce Dallas Howard and Irrfan Khan from Jurassic World.
As previously revealed, Peter Capaldi will play the Twelfth Doctor, even though none of the other Doctor actors will appear. On the plus side, supporting actors Jenna Coleman and Michelle Gomez will still be in it.
Other crossover actors include Ellen McLain, J.K. Simmons and Stephen Merchant from Portal 2 - playing GLaDOS, Cave Johnson and Wheatley respectively - while Troy Baker and Tara Strong voice Batman and Harley Quinn.
Finally, Community star Joel McHale will play your robot companion, X-PO, while Gary Oldman voices the villainous Lord Vortech.
Lego Dimensions will be out on 29th September for PS4, Xbox One, Wii U, PS3 and Xbox 360.