Lego Dimensions' second year secrets revealed
New hub! More TARDIS! Everyone can play as Green Arrow!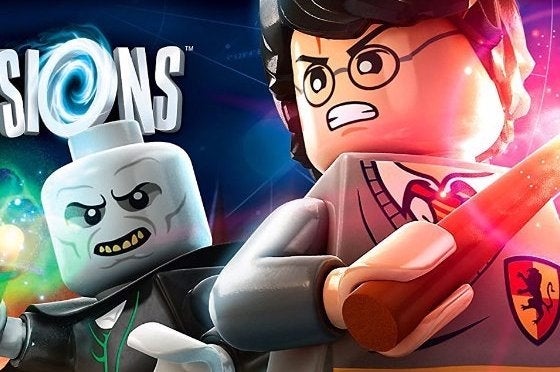 We already know about the huge number of new franchises headed to Lego Dimensions for its second year. We already know which will arrive first, when the game returns for its second season this September.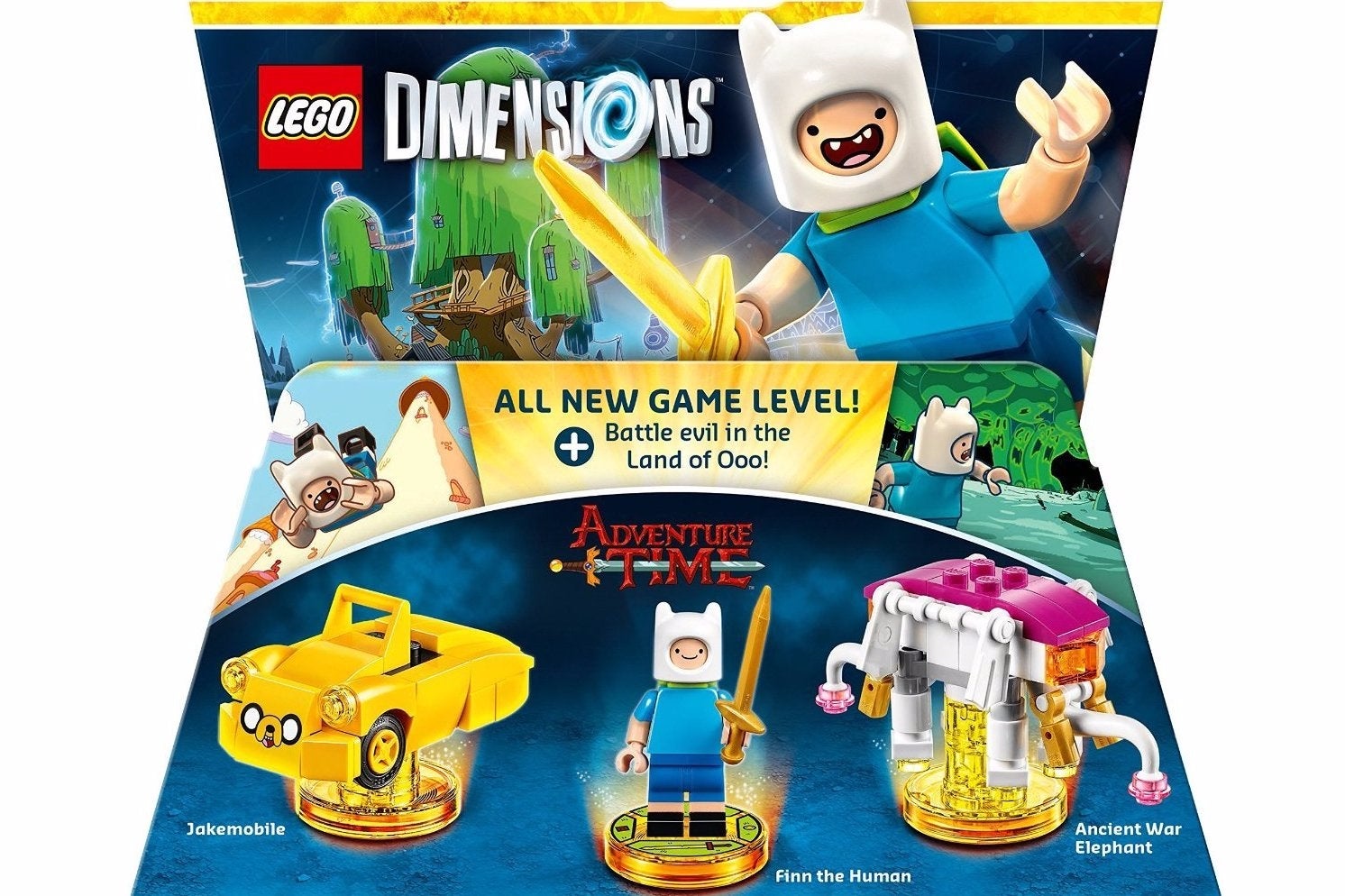 But fans of the Lego-to-life brand are being kept waiting for other specifics - how exactly the new sets will integrate with the base game, for example, and what exactly is going on with those limited edition figures? Oh, and what about the game's line-up of franchises from year one? How will they be serviced?
I caught up with game director Jimmy McLoughlin at E3 to pester him on exactly these points and more.
"A lot of the characters we've put in season two - a lot of them were going to be in season one, but it got too massive," he says, as we begin our discussion by talking about the game's various leaks. A number of year two sets were correctly identified long ahead of time, and this may be why.
"Sometimes you think... how do you know? Some of [the leaks] we found, we hadn't even done the deals. It's an honour in a way to be hacked," Mcloughlin laughs. "It shows people care."
Lego Dimensions' second year more than doubles the number of franchises represented in the game. Sixteen new properties are on the way for season two, including Adventure Time, ET, Gremlins, Harry Potter and Sonic, joining the fourteen original franchises headlined by Lord of the Rings, The Lego Movie and DC Comics.
Both years have a wide spread of appeal, from those obviously orientated towards younger audiences (such as Ninjago, or the upcoming Teen Titans Go) to those for older, more life-long Lego fans (Portal 2, Midway Arcade, or the upcoming 80's tie-ins with The Goonies, Gremlins and Knight Rider). But it seems like this upcoming year, with such a huge influx of new sets, Dimensions will be more about ensuring there's something for everyone, rather than encouraging everyone to get everything.
"We just want people to opt in for the brands they like," McLoughlin says. "Season two is mainly focused on growing the range of IPs and reaching out to new players with new experiences and play styles."
Each season two set will offer a little more for player's money, too, with the introduction of multiplayer battle arenas and improved adventure worlds.
"We're making the open worlds more advanced," McLoughlin continues, "as we have good solid game metrics that show people spend a lot of time in them. I think for season two, the minimum number of events in each world is 25, in season one it was 21. We're making them feel fuller, and allowing people to spend more time there."
But this year will also see the introduction of two very exclusive Lego Dimensions figures - which not everyone will be able to own. DC Comics stars Green Arrow and Supergirl will be available as figurines only through special means. For example, Green Arrow has been given away at both E3 and Comic-Con.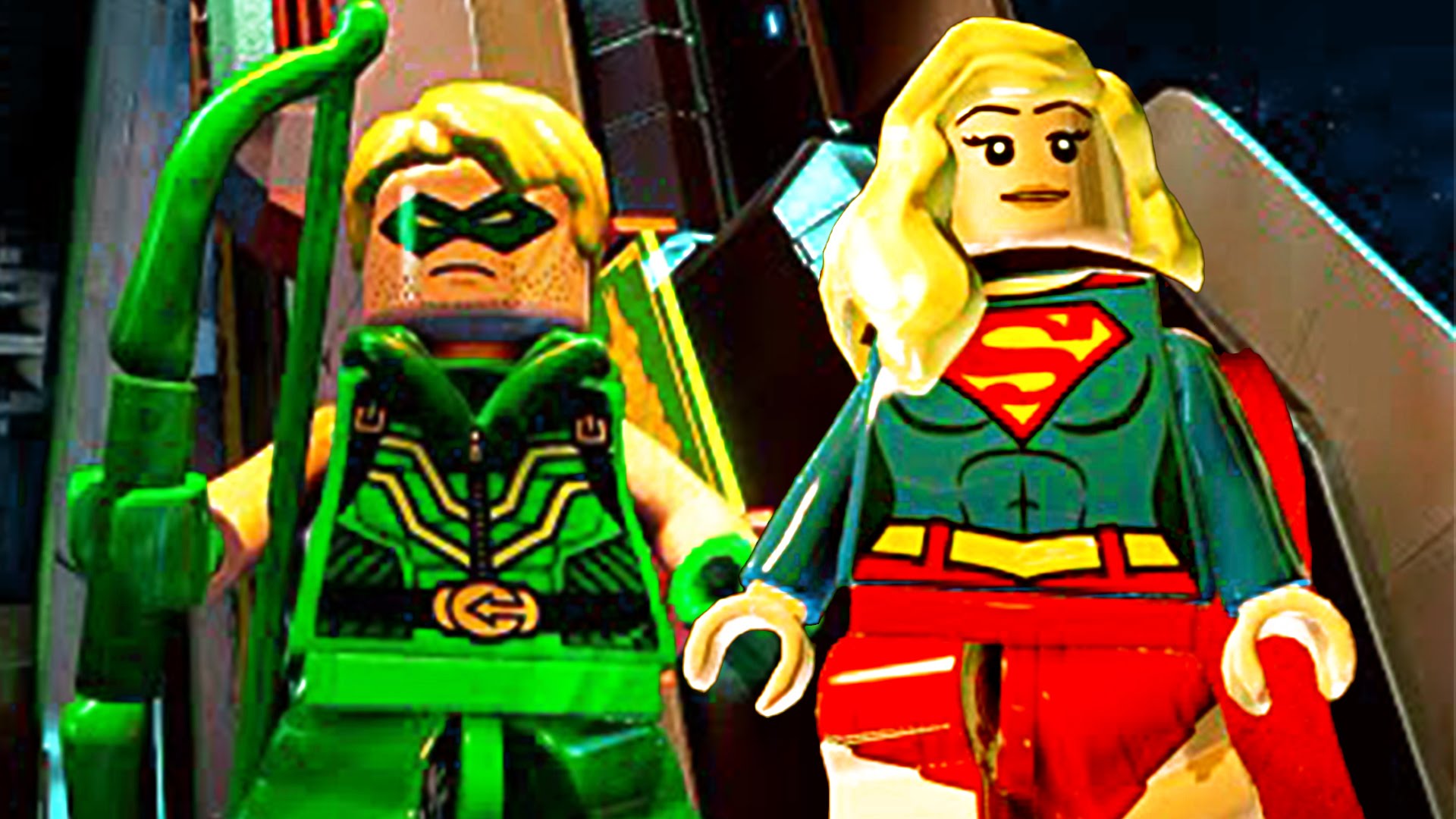 That doesn't mean everyone won't still be able to play as Green Arrow, though.
"We haven't given him anything that blocks anything - there are no gold bricks available. But he will be available digitally, eventually, through the Hire-a-Hero feature," McLoughlin says. Simply put - you'll be able to pay a small amount of studs to play as both.
The same will be true of Supergirl, who has yet to be officially unveiled but is an open secret after players found her figurine data hidden in the game.
"Yep, it'll be the same [for her] down the line," McLoughlin affirms. "We have an event for her later on."
Players used data gleaned from reprogramming the NFC tags on Lego Dimensions toys to uncover Supergirl months ago, along with information on Lego set lists found on the company's servers. This latter method suggested a third exclusive figure existed too. Any guesses?
"At one point we were going to do Lord Vortech as well," McLoughlin reveals, "but we haven't... he's not done yet."
Lord Vortech was year one's big baddie, and while his presence will still be felt in year two's three story packs, fans are hoping for more from last year's licensed franchises, too.
Dimensions features a great Doctor Who world, for example, but fans have hoped for other characters or sets to launch. The same with Lord of the Rings, perhaps featuring The Hobbit characters. And there are always other DC characters to bring in.
So, will year one franchises share the spotlight this year? McLoughlin says no - but that doesn't mean fans who already own those franchise playsets won't be rewarded.
"We are not planning on revisiting any of the season one IPs yet," he tells me. "This isn't to say that it's totally off the cards though as a few of them do interest us and could easily be revisited in the future. We have great relations between the IP holders and Lego so bringing new characters from older ranges shouldn't be an issue.
"[That said], we will be using the TARDIS to get to new areas in season two. I don't think we've designed them yet as they are for later levels, but we're planning on doing at least two. And two DeLorean spots as well."
These new areas will be accessed via a fresh hub, named the Shard, which will also link back to the year one hub so those worlds can continue to be accessed. It is again based in space, and the idea is it will be on one of the fractured pieces of planet seen in the background of the old hub.
It all paints a positive picture for the future, which will likely please any fans worried by Disney's sudden toys-to-life departure.
"What happened with the other franchise is a shame," McLoughlin concludes. "We never want people to go under or go away. But for us, we always had a plan, regardless of what the competition may or may not be doing, and I think we've shown massive intent going forward with massive brands."