The sad, slow death of Lego Dimensions
UPDATE: Warner Bros. confirms series' demise.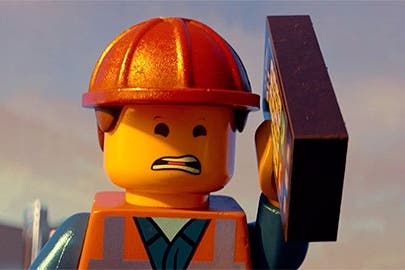 UPDATE 23/10/17 6.10pm: Warner Bros. has confirmed that Lego Dimensions is no more.
"Warner Bros. Interactive Entertainment, TT Games, and The Lego Group would like to thank fans for their ongoing support of Lego Dimensions," the company said in a statement posted to Twitter, "After careful consideration, we will not be producing new expansion packs for the game beyond what is now available."
Although no more Lego Dimensions packs will be produced, Warner will offer ongoing server and customer support for all existing packs. These, it says, will continue to work interchangeably, and will remain available for purchase.
---
ORIGINAL STORY 18/10/17 4.00pm: Toys-to-life franchise Lego Dimensions has drawn to a close, a year earlier than originally planned.
Publisher Warner Bros. is yet to officially confirm the cancellation, but the writing has been on the wall for some time - and sources close to the company have told Eurogamer the series is no more.
Eurogamer was first to report on Lego Dimensions' original three-year plan before the game launched back in October 2015. It was a blueprint which developer TT Games was able to stick with throughout the game's first year and well into its planning of the second. After that, however, it became clear the game wouldn't last as long as hoped.
Three years is a long time in video games, and over this period Dimensions' fellow toys-to-life competitors have faced similarly mixed fortunes. Disney Infinity was shut down altogether, its release schedule unceremoniously ditched with plans for figures and game expansions left half-finished. Skylanders, meanwhile, is officially taking a break from new game releases, with no word on when it may return - although its Netflix cartoon continues.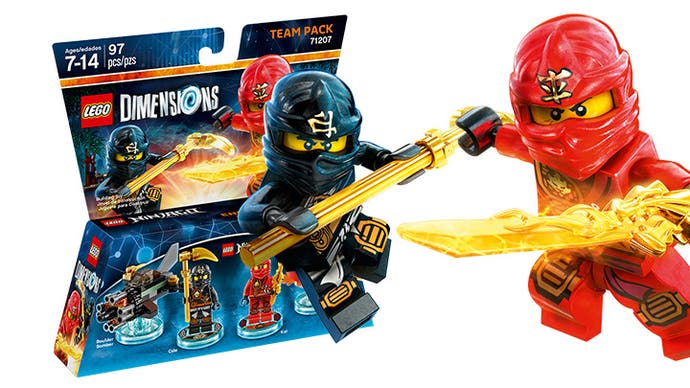 Dimensions' first year of releases included popular franchises as diverse as Doctor Who, Portal, Scooby-Doo and Lord of the Rings. Many packs sold out, and were frequently out of stock. But other themes such as Ninjago, The Lego Movie, and DC Comics were over-represented with figurine packs which offered little in-game incentive to buy them all.
Year One packs which didn't sell were eventually allowed to be discounted, and it is here problems arose. Every Dimensions add-on included a Lego figurine, vehicle or multiples thereof, and were sold with little room for profit in order to remain competitive. Any discount on a pack's recommended retail price effectively removed that margin completely. Whereas other toy-to-life series could rely on cheap manufacturing, Dimensions' appeal was it used actual Lego - and Lego is not a cheap toy, as any parent or collector will know.
Lego bricks are manufactured to a very high quality, and bricks made specifically for a single pack come at an increased premium. These pieces require individual manufacturing moulds to be made, and as a limited-run item cannot therefore be mass-produced, or stored for future use when no longer needed. Dimensions used many of these unique pieces in its sets. If a set did not sell, it affected the entire franchise's bottom line.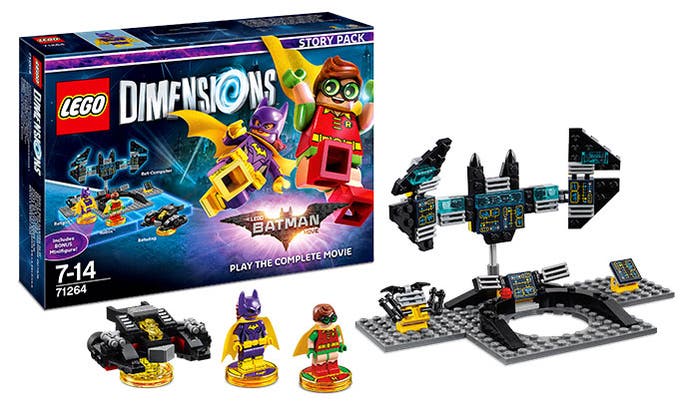 Dimensions' second year attempted to fix this by offering an even wider range of franchises with a smaller number of sets for each. Collectors who wanted to access all areas of the Dimensions game had a larger selection of themes to buy and explore, with a noticeable slant to packs themed around older franchises for the more adult crowd. Year Two included 1980s franchises such as ET, The A-Team, The Goonies, Gremlins, Beetlejuice and Knight Rider, paired up with crowd-pleasers such as Sonic, Harry Potter and Adventure Time.
TT Games also introduced three pricier Story Mode packs, which contained a box of Lego bricks to retheme your Dimensions portal pad and an expanded six-level mini-campaign for 2016's Ghostbusters, Fantastic Beasts and then this year's Lego Batman Movie. The thinking here was to add value to packs and create big expansions themed around the year's biggest pop culture films. On top of that, every Year Two release from story packs to individual figurine fun packs now offered a unique multiplayer arena to unlock - incentivising collectors on the hunt for everything, as each set now offered something unique in-game.
But sales at the start of Dimensions' second year did not meet expectations. The focus on Ghostbusters, which faced mixed fortunes at the box office, did not kickstart Dimensions' second year as hoped, while the wider picture of toys-to-life falling out of fashion appeared to be catching up with Lego as well.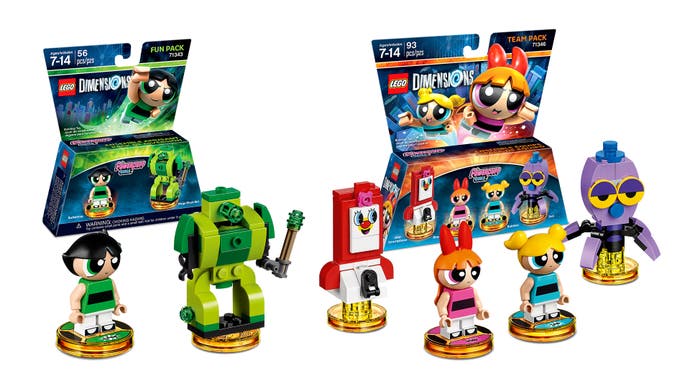 Meanwhile, within TT Games, the developer was dealing with an ever-increasing workload. Year 2 had an astonishing amount of content planned and publicly committed to - and which needed to launch for all five of the game's different console platforms simultaneously. More than 60 packs launched for Dimensions across the game's two years of life, spread across 10 waves. TT Games had to submit content for approval to Microsoft for Xbox 360 and Xbox One, Sony for PlayStation 3 and PS4, and Nintendo for the Wii U on a never-ending basis, as each pack released and underwent furious bug-testing. And yet glitches still, somewhat unsurprisingly, slipped through, aggravating the game's core user base.
Sadly, it became clear Dimensions was not working as hoped, and by the start of 2017 development had largely been sidelined in favour of a return to TT Games' traditional style of projects: such as this year's Lego Ninjago Movie game and the upcoming Lego Marvel Super Heroes 2. These could be made in a more structured fashion, and TT Games could finally move on from needing to support last-gen consoles. Still, work on Dimensions continued - and a commitment was made to release the rest of Year Two's franchises, rather than simply drop tools as Disney Infinity had done.
Fans of the franchise have feared the end of Dimensions for some time. Lego fansite Bricks to Life first reported on the impending cancellation earlier this year, though questions remained around what Dimensions' end would look like. We had heard similar at the time - the series was being wound down, but that plans were still up in the air for how to round off the franchise. As the months continued, Year Two was stretched out longer, with no word on what - if anything - would arrive afterwards.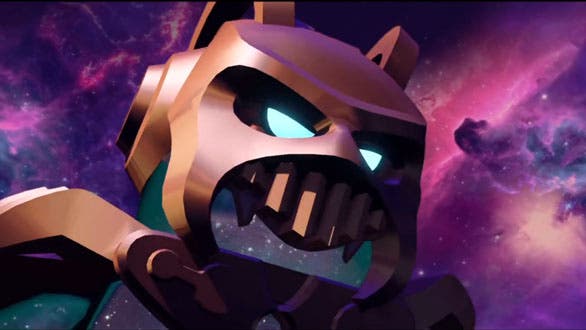 Year Three, we've heard, would have featured a return to Lego Dimensions' original universe-crossing storyline starring fan-favourite villain Lord Vortech (voiced by Gary Oldman) and TT Games previously hinted to Eurogamer that Vortech was being planned as a special figure release. We've heard Vortech's pack was originally planned to be the last of Year 3, to wrap up the whole series and perhaps unlock access to all of the game's worlds. Later, after Year Three was off the table, plans shifted and Vortech was considered as a finale pack to wrap up the franchise after Year Two, before being dropped altogether.
The latter half of Year Two in particular would have looked a little different, with plans shifting around the release of franchises such as Teen Titans Go! and The Powerpuff Girls. These eventually arrived later than originally slated, and their packs changed in scope.
Other plans discussed for Year Three would have included a Lego Minecraft expansion, along with more characters for existing franchises - such as a Missy-themed follow-up to Year One's popular Doctor Who pack, and the Flash added as another DC Comics character.
Even more ambitious work was also once underway within TT Games on a camera which would be able to scan small Lego builds and replicate them within the game. We're told this tech would have allowed you to build anything in a five-by-five block size and have it recognised, then reproduced on-screen. A version of this gadget was up and running, although was never greenlit for production.
From everything I've heard about the making of Dimensions, it sounds like a labour of love - and a huge amount of hard work - for the hundreds of people involved. I've loved playing the game and collecting the figures - some for franchises which would never normally get represented in a Lego game. Dimensions' Portal level - a semi-sequel to Portal 2, with voicework from Ellen McLain and JK Simmons - is a masterpiece. So, too, Dimensions' love letter to '80s arcade games in its Midway pack, and the miniature version of wizarding New York built for the Fantastic Beasts' expansion.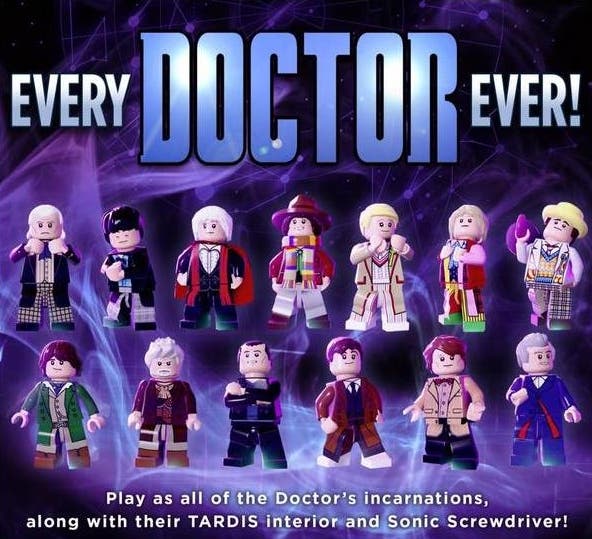 Dimensions sucked up the workload of both TT Games and its satellite studio TT Fusion, who between them were tasked with mixing dozens of franchises - each with their own rules for inclusion - into a video game released in various bits over the course of several years, for five different consoles, while working with Lego itself while it designed, manufactured and shipped the physical sets. As sad as it is we won't see Dimensions' Year Three, I respect the fact TT Games stuck with the project as long as it did, to launch every franchise it publicly committed to.
There are no plans I have heard of to formally announce the end of Dimensions, especially as the franchise nears its last Christmas sales season. Eurogamer contacted Lego Dimensions publisher Warner Bros. for comment on this piece, and was told the publisher was continuing to "look at the future product slate".
But with the release of Dimensions' last update, TT Games studio manager Dave Dootson sent an email studio-wide to acknowledge the project's passing:
"Thanks so much to everyone for making Dimensions possible.
"As difficult as it has been, it is worth celebrating the incredible achievement it represents in the quality of the game, the amazing blend of IPs and the challenging technical demands it presented.
"It stands as a real testament to the talent within TT."