Lego Dimensions dates final Year Two franchises
Beetlejuice! Powerpuff Girls! Teen Titans Go!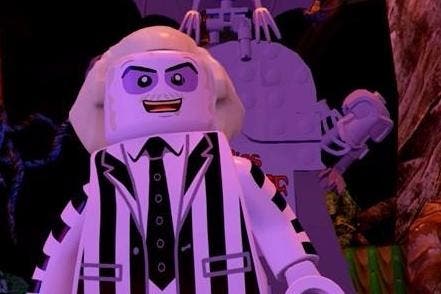 Lego Dimensions' upcoming packs based on Beetlejuice, Powerpuff Girls and Teen Titans Go! finally have a release date: 15th September.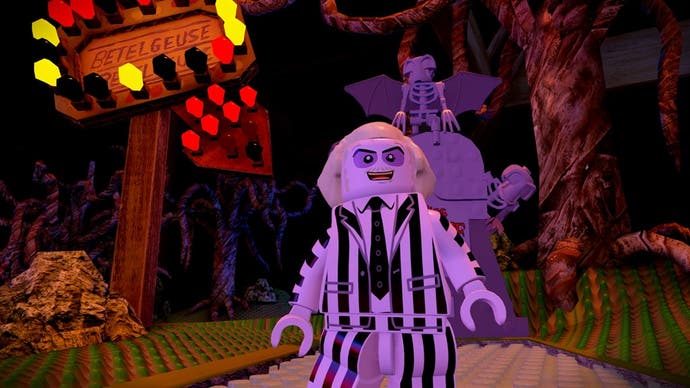 These are the last remaining franchises from Dimensions' Year Two roster, which was announced a year ago.
Developer TT Games has previously spoken of a three-year plan for the game, although we're yet to hear anything about what the future of Dimensions might hold.
Dimensions' second year has ended up longer than its first. Dimensions Year One released in five waves between September 2015 and March 2016. Year Two has lasted from September 2016 to September 2017, with its content released in six waves of launches.
Beetlejuice will be represented in a Fun Pack with a Beetlejuice minifigure and Saturn's Sandworm toy, which unlocks a new open adventure world and multiplayer battle arena.
The Powerpuff Girls will get a Team Pack with Blossom and Bubbles, and a Fun Pack, with Buttercup, all with their own vehicles/gadgets and with access to the Powerpuff adventure world and battle arena.
Teen Titans Go! will also get a Team Pack, with Raven and Beast Boy, and a Fun Pack, with Starfire. Both unlock the adventure world and battle arena - but also "an exclusive, original episode" showing their arrival in the Dimensions world.
Hopefully we'll hear more about Dimensions at next month's E3.