Lego Dimensions has a three year plan for more levels and characters
But still "a lot of value" in £99 starter set.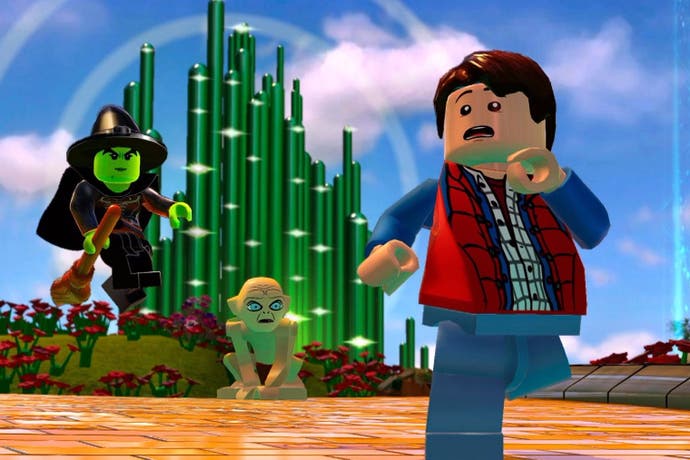 Lego will launch its opening salvo into the competitive toys to games market next week with the arrival of Lego Dimensions' starter set and first wave of expansion packs.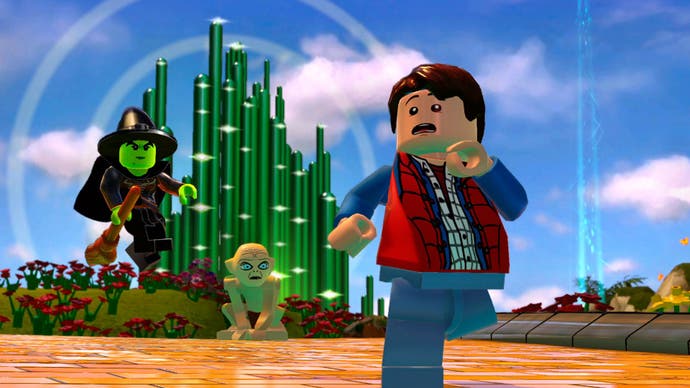 It will join rival offerings such as Skylanders, Disney Infinity and Nintendo's amiibo figurines in emptying parent's pockets this Christmas.
Dimensions has the brand power of Lego behind it, but also has a hefty pricetag attached - £99 on PlayStation 4 and Xbox One, or £89 on PS3, Wii U and Xbox 360.
Then there's the game's add-ons. Wave 1 totals up to around £200 and is available next week. Wave 2 is dated to arrive in December, before Wave 3 in January, Wave 4 in March and Wave 5 in May.
And there's no end in sight - developer TT Games is currently planning to support Dimensions with new add-ons until at least 2018.
"We have a three year plan at the moment and we've got no intention of stopping there," associate producer Mark Warburton told Eurogamer during an interview conducted at EGX.
"We've created the technology to the degree that we're happy it meets our needs for the future. We've created the toy pad so that it shouldn't need to be updated. And we can just create new level and character packs to keep expanding that."
Collecting every single figurine, fun pack and level pack add-on will be nigh-on impossible for all but the most hardcore of Lego fans, but developer TT Games is confident that the starter offering will stand by itself even for those who don't go on to buy anything more.
"You can 100 per cent the game and get the Platinum trophy just from the base set. People have been playing Lego games for 10 years now, and we shouldn't be offering anything less than that."
As for the starter pack itself, and that £99 price, TT is happy with what's included.
"You get the game, you get the toy pad, you get 200+ odd level bricks. We think we're offering a lot of value with that and there's a lot of gameplay there. There's also a huge offering [of extra content] if you're a fan and want to get into that we support that. But if you're only a fan of particular thing you can only get that."
Lego Dimensions' base set will include an array of characters banding together from across their respective franchises. Batman, Lord of the Rings, Doctor Who, Lego Ninjago, The Wizard of Oz, The Simpsons, Ghostbusters, The Lego Movie, Scooby-Doo and Jurassic World levels will all be included.
One of the most exciting prospects for gamers will be the inclusion of characters and locations from Portal, in a tale set following the events of Portal 2.
"Jon [Burton, TT Games boss] is the biggest Portal fan you could imagine," Warburton concluded. "We knew we wanted a huge cross-section of pop culture and we wanted something huge from the gaming industry too. And Valve are masters of storytelling. We managed to get Stephen Merchant back in to record his lines and JK Simmons fresh from his Oscar win."