LA Noire cars list: How to get hidden vehicles and regular vehicles
How to get different rides around 1940s LA.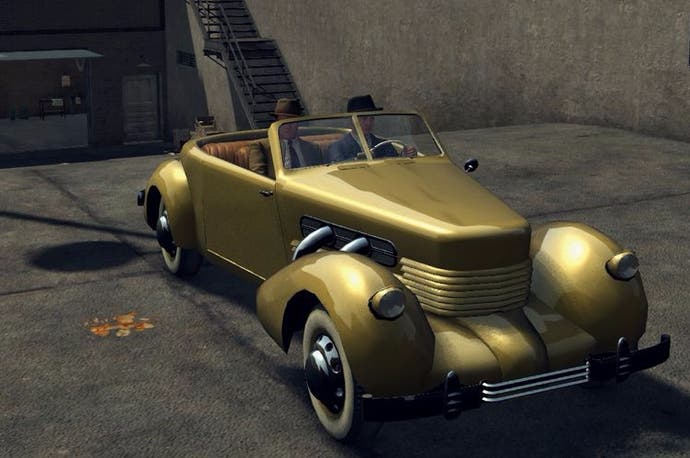 LA Noire cars allow you to explore 1940s Los Angeles in something other than your regular squad car.
Along with the main collectibles there are also 15 hidden vehicles and a variety of outfits to unlock, but unlike the other collectibles these are trickled out as a consequence of levelling up, so it's not so much a case of hunting them down, more a case of waiting for them to come to you.
If you're interested in help elsewhere, our LA Noire guide and walkthrough is well worth a visit.
How to get hidden vehicles in LA Noire
There are two types of vehicle in the game: regular, and hidden. Hidden vehicles will be marked on your map every time you reach a new rank - set a waypoint to their location and look for the garage door marked "Angel City Security".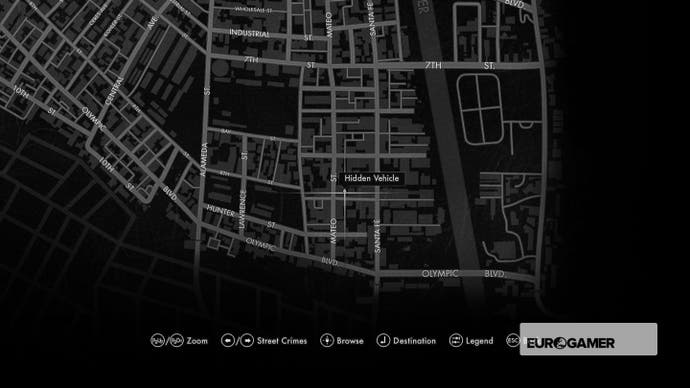 Cadillac Town Car
Chrysler Woody
Cisitalia Coupe
Cord 810 Softtop
Davis Deluxe
Delage D8 120
Delage D8-120 S Poutout Aero-Co
Delahaye 135MS Cabriolet
Duesenberg Walker Coupe
Ford H Boy
Phantom Corsair
Stout Scarab
Talbot GS26
Tucker Torpedo
Voisin C7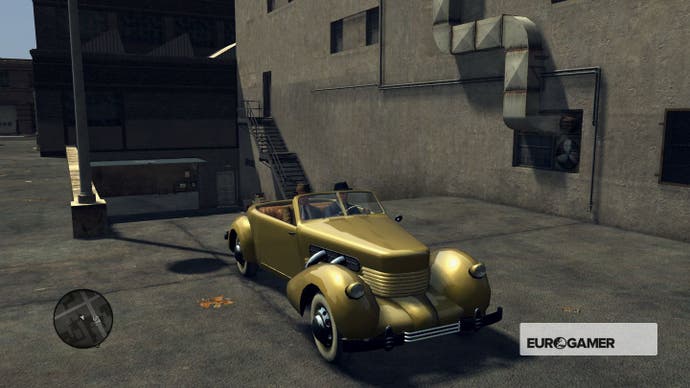 LA Noire regular vehicles list
Regular vehicles are a little trickier to collect a completer set of; obtaining them relies a lot on luck, and many of them look similar so it can be hard to know which ones you have and which ones you don't - the only method we've found is to just get in every car you see and hope it's a new on.
There are 80 to be found, so it's going to take a while...
2 Door
Buick Business Coupe
Buick Coupe
Buick Eight Convertible
Buick Eight Coupe
Buick 2DR Sedanette
Chevrolet Fleetmaster 2DR
Chevrolet Styleline
Chrysler Town and Country
Cord Hardtop
Buick Custom
Ford Convertible
Ford Custom
Packard Custom
DeSoto 2DR Custom
Ford 2DR
Ford Business Coupe
Ford Tudor Convertible
Ford V8 Sedan
LaSalle V8 Sedan
Lincoln Continental Coupe
Nash Super 600
Packard Clipper Eight
Packard Clipper Six
Pontiac Torpedo Six
Studebaker Commander
4 Door
Cadillac LaSalle Series 50
Cadillac Series 61 Touring Sedan
Cadillac Series 61
Cadillac Series 75 Limousine
Chevrolet Sedan
Plymouth P5
Chrysler Airflow
DeSoto Custom Suburban
Hudson Super Six
International D Series Sedan
Frazer Manhattan
Lincoln Zephyr Touring
Oldsmobile Hydramatic 88
Oldsmobile Sedan
Packard Clipper Eight
Plymouth Sedan
Plymouth Special Deluxe Six
Pontiac Sedan Six
Willys Overland
Sports
Cadillac V16 Convertible
Chevrolet Fleetmaster Convertible
Mercury Custom
Ford DeLuxe Convertible
Lincoln Continental Convertible
Lincoln Model K Convertible Roadster
Nash La Fayette Convertible
Oldsmobile S98 Convertible
Service
International KB8 (Polar Bear Ice Truck)
Chevrolet Pickup
Chevrolet Van
Chevrolet Civilian Van
Chevrolet Pickup 2
GMC Pickup
Nash Deluxe 600 Army
American LaFrance Fire Truck
Buick Ambulance
Chevrolet Tow Truck
DeSoto Custom Suburban Taxi
Dodge Fuel Truck
Ford Ambulance
International Metro KB1M
International KB5
International D Series
Heil Colecto-Pak
International KB8
International KB6
---
Need more assistance with all things LA Noire? Inspect our main LA Noire walkthrough and guide, for detailed info and solutions for every case, tackled step-by-step. For time out in the open world, we have guides on Golden Reel locations, Badge Pursuit Challenge locations, Landmark locations, an outfits list, a hidden vehicles and cars list and finally a guide to completing LA Noire Street Crime side-quests.
---
Police
Buick Super
Cadillac Series 62 Convertible
Chevrolet Fleetmaster 2DR
Chevrolet Coroner's Van
Ford Police Special
Hudson Commodore
International Police Wagon
Nash Super 600
Studebaker Commander