Kaka's ratings in FIFA 20 spark debate about the Brazil legend
Passable.
Brazilian football legend Kaka was the subject of much debate during his playing days. Now he's an icon in FIFA for the first time, that debate continues afresh.
Yesterday, EA Sports announced a raft of FIFA Ultimate Team icons and their ratings for FIFA 20, including the 2007 Ballon d'Or winner. Here's the official blurb:
"An elegant attacking midfielder, Kaká showed glimpses of his superb dribbling and passing ability before Milan fought off strong competition to bring him from Brazil to Europe. Following six seasons of dazzling displays for the Italian club during which he won Serie A, the UEFA Champions League, and the Ballon d'Or, Kaká made the move to Real Madrid, providing nine assists as Los Blancos broke the 100 point barrier in the 2011-12 LaLiga."
And here are his ratings: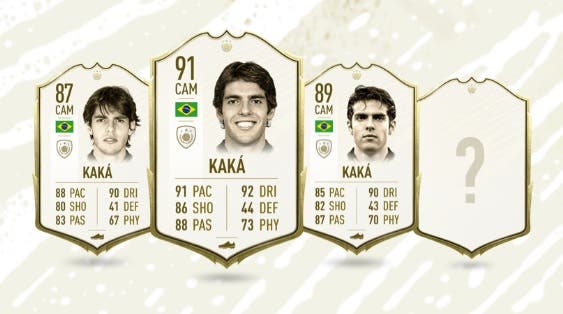 There's no doubt Kaka deserves icon status in FIFA 2. But it's his ratings that have sparked a vociferous debate. Kaka has an 87-rated card for his early football career, an 89-rated card for his latter years, and his prime 91-rated card to reflect his time at Milan, when he was arguably the best player in Europe.
The overriding feeling is EA Sports has low-balled Kaka's ratings. His prime card in particular seems low at 91. For comparison's sake, Barcelona and Spain midfielder Pep Guardiola's prime card is rated 90, as is Chelsea legend Michael Essien's. Fellow Milan great Andrea Pirlo's prime card is rated 92.
Digging deeper and there's also debate about some of Kaka's statistics. His in-game pace is the subject of much debate - as was his real-life pace when Kaka was in his prime. The Brazilian was never thought of as a fast player, but he was quick on the ball. Remember this?
Kaka's prime card has 91 pace, and most feel it should be higher to reflect his impressive real-world dribbling speed, while acknowledging that, off the ball, he was a bit of a slouch.
New FUT cards and their stats always spark debate among the FIFA community, and EA Sports can't please everybody. But that hasn't stopped a request from the FIFA community to change Kaka's ratings before FIFA 20 comes out later in September.
Personally, I'm with the FIFA community on this one. I remember seeing Kaka devastate Manchester United in the Champions League pretty much single-handedly while playing for Milan - and he did that to most teams while he was in his prime.