K1nzell and Mitr0 top this week's European Fortnite Summer Skirmish Duos tournament
Whirling skirmish.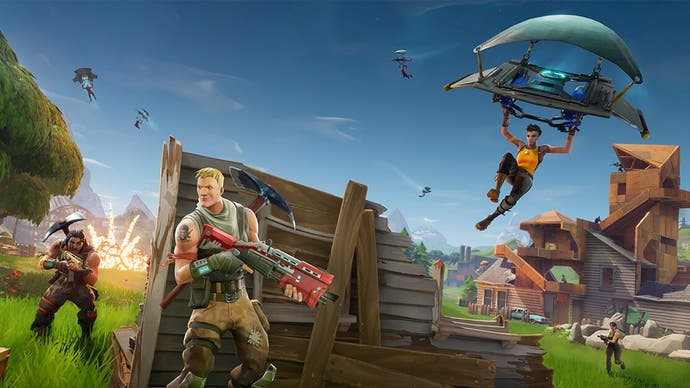 K1nzell and Dmitri "Mitr0" Van de Vrie from Team Atlantis have won the European leg of Fortnite Summer Skirmish's Week 5 tournament.
After duo Not Vivid and Liquid Poach secured a win at the North American competition, K1nzell and Mitr0 teamed up and topped the leaderboard in Europe, netting the $75,000 top prize.
The Fortnite Summer Skirmish is an 8-week series of competitions offering $8 million in prize money. The format and competitors change on a weekly basis and this week, players were competing in King Pin, a duos match in which points are amassed by eliminations (worth one point), a Victory Royale (worth a 3x elimination bonus in their next match), and bagging seven or more kills (a 2x elimination bonus). K1nzell and Mitr0 finished with most points at the end of all eight matches.
Kejser and Octagon Severin secured the $60,000 runner-up prize, with Xypher TesquoTTV and Xypher Snafuu netting $50,000 for third place.
Here's the full results list: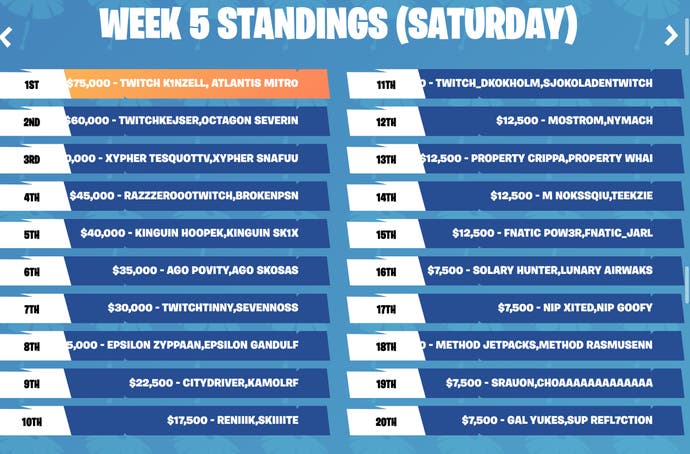 Fortnite's Summer Skirmish event continues.