How Hardline is learning from Battlefield 4's rocky launch
And what the delay has brought to Visceral's shooter.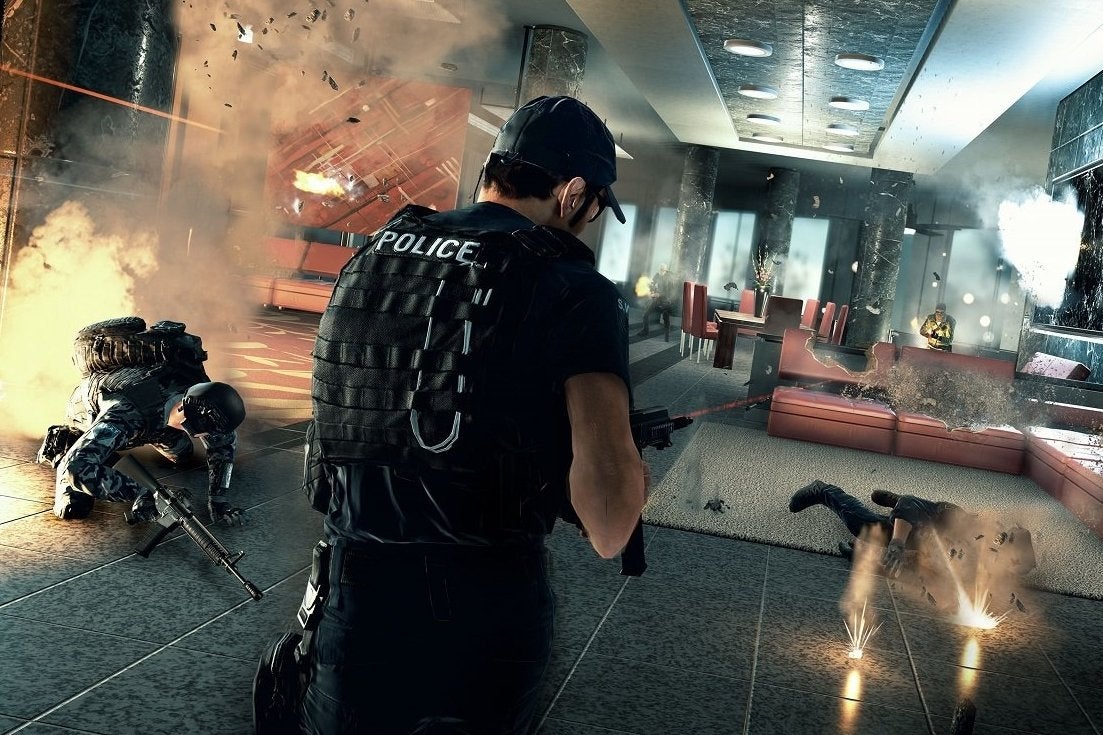 Battlefield 4 hasn't had the greatest year. Its launch was riddled with problems that EA itself deemed "unacceptable", and while over the course of 12 months many of those have been addressed - and, indeed, while it has seemingly come the norm for triple-A games to ship with serious issues - faith in the Battlefield brand has been dented.
Visceral's Battlefield Hardline, a spin-off that takes the gunplay of the series and places it in a gritty world of cops and criminals, needs to restore some of that faith, something it made move towards when EA released a multiplayer beta earlier this year that was arguably more stable than its mainline companion. So what has the studio learnt from the problems faced by Battlefield 4?
"When you ask what did I learn, or what did we learn, all game developers know it's important to launch a stable game, a bug free game, because that equates to fun," Visceral's general manager Steve Papoutsis told Eurogamer at a recent press event. "It's unfortunate that Battlefield 4 had a rocky launch, and a lot of effort's gone into rectifying that. We at our studio pride ourselves in doing our best - as do many, or all developers - to release bug-free software that works. But these games are complex, and when you're working on five platforms simultaneously it is a challenge. What's resonated with us is we need to keep an eye on it.
"Part of our effort when we started this project, and a big reason why at E3 we released our beta, was to come out and say that we as Visceral can release a multiplayer game that's stable first go. It was definitely scary turning that switch and having that many people join the beta. Many people can attest that it was extremely stable, and we've been putting a premium on that."
The Battlefield Hardline beta received decent feedback, though there was enough to make Visceral consider postponing the release of the game - originally scheduled to come out this year - to March 2015.
"We released the beta with the intent of making sure we could get a stable launch, but also - most importantly - we wanted feedback from the community," said Papoutsis. "We knew people were going to be sceptical, or have comments about the game itself."
"We wounded up getting a tonne of feedback which was really good. We expected people to respond differently. Once we had that list, we didn't want to go to all that effort and not do anything with it. We talked to Andrew Wilson and the exec team, and said we've got all this great feedback. We want to put players first, this is something that EA's committed to doing now. How do we do that with the ship date we have? We don't have time to action a lot of this. Andrew and his team said we want you to action on it, so we're going to give you more time to do that. That was really the kick-off for getting the extra time."