Battlefield Hardline headed to EA Access Vault next week
Xbox One owners can nab it for £3.99 a month.
Battlefield Hardline will be added to the EA Access Vault on 14th October, allowing members unlimited access to the latest shooter in DICE's long-running series.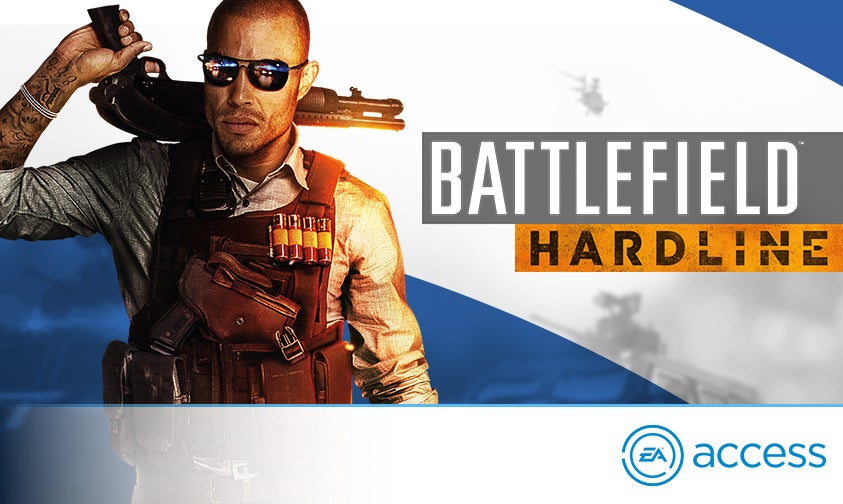 Other Vault titles include Dragon Age: Inquisition, FIFA 15, Battlefield 4, Plants vs. Zombies: Garden Warfare and more.
Battlefield Hardline was something of an experiment as it featured a new developer (Dead Space and Dante's Inferno's Visceral Games) and a new setting opting for a cops & robbers theme rather than the usual military warfare the franchise is known for.
That being said, it was arguably too much like the Battlefield of yore with many of the changes being rather surface level. "Hardline is a solid entry in the series, and the fact that it seems to have launched without technical issues is notable," wrote Dan Whitehead in his Battlefield Hardline review. "It's doubtful that it will end up as more than a stopgap for fans, however."
EA Access is an Xbox One-exclusive program that costs £3.99 a month or £19.99 a year. Aside from giving you unlimited access to several titles, it also gives members 10 per cent off discounts on new games and lets subscribers play a good dose of upcoming titles like Need For Speed and Star Wars Battlefront at least five days prior to launch.