Battlefield Hardline steered onto EA Access Vault next month
Subscribers get it free in October.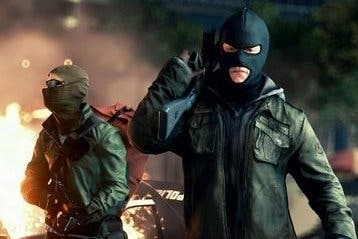 Cops and heavily-armed robbers shooter Battlefield Hardline will be added to the EA Access Vault next month.
Subscribers to the Xbox One-only programme will be able to download the game and play to their heart's content at some point in October.
It joins other recent additions such as Dragon Age: Inquisition, Titanfall and Battlefield 4, as well as all manner of previous EA Sports titles.
EA Access costs £3.99 a month or £19.99 for a year. It also grants discounts on EA digital content and a few days early access to upcoming EA games.
Battlefield Hardline launched back in March, making it one of the fastest turnarounds to join EA Access to date.
Dan Whitehead deemed it "a solid entry in the series" but added that "it's doubtful that it will end up as more than a stopgap for fans".