Half-Life: Alyx adds continuous turning after fan complaints
Feel free, man.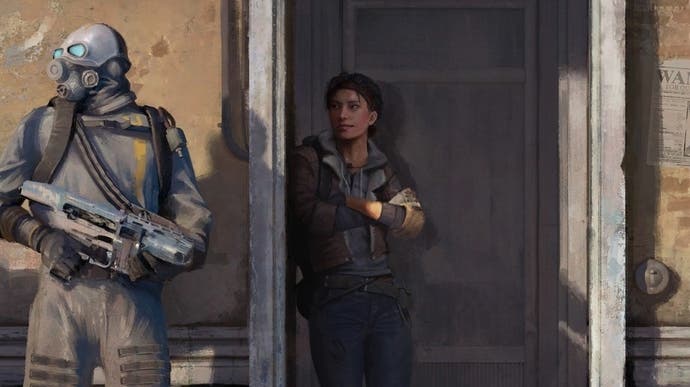 Valve has released its first update to Half-Life: Alyx and among the bug fixes and changes is a big improvement for the way the VR game handles movement.
Players can now "continuous turn" with various associated turning speed options, a highly requested feature from fans who have played so far.
The previous turning mechanic, quick turn, has been renamed "snap turn" - which better fits its functionality.
Or you can play the game using a teleportation-style movement, if you prefer.
Other changes include "improved impact decals on enemies" and "improved hand-over-mouth pose usability for Windows MR controller". I'm not sure what all those words mean, but my guess is it should make this sort of thing even easier:
Writing in Eurogamer's Half-Life: Alyx review, Christian Donlan deemed the game as "a legend returned in elegant form". And, as for where the ending leaves the Half-Life series to go next, well, I'll let him tell you all about that.