Half-Life: Alyx gets unexpected booze upgrade
Looks grape.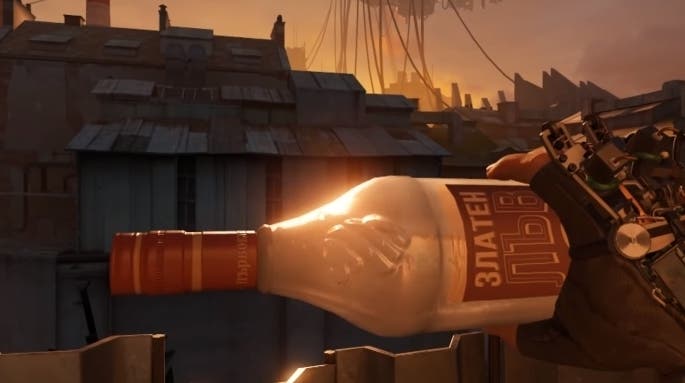 Like many people, I'm sure, I've found myself reaching for the wine a little more frequently than normal to pass the time during lockdown - and apparently so has the visual effects team at Valve, although perhaps not in the way you'd think.
As shared by visual effects developer Matthew Wilde, Valve has released an update for Half-Life: Alyx which adds liquid to bottles, and it's truly impressive work. Not only does the light pass through the wine in a realistic way, the liquid physics react to the way the player holds and moves the bottle, with some nice-looking air bubbles and sloshing.
Spent a good chunk of lock-down doing this important work. Boozy liquid shader, now available in the latest update for Half-Life: Alyx pic.twitter.com/Iw9h98pmEg

— Matthew Wilde (@skilful) May 28, 2020
While the booze bottles look particularly delicious, alcohol wasn't the only liquid that was added, as you can see in this fan showcase where the player throws big containers of water around. And, of course, you can smash the bottles to make a mess.
Other than making you want to drink everything, the patch has also introduced some UI tweaks, and some improvements to the game's workshop features. Given you can now shake liquids, I guess all Valve needs to add is cocktail-making.