2020's best games gave me the normal I craved
From Animal Crossing to Microsoft Flight Simulator, games stepped up and served a purpose in 2020.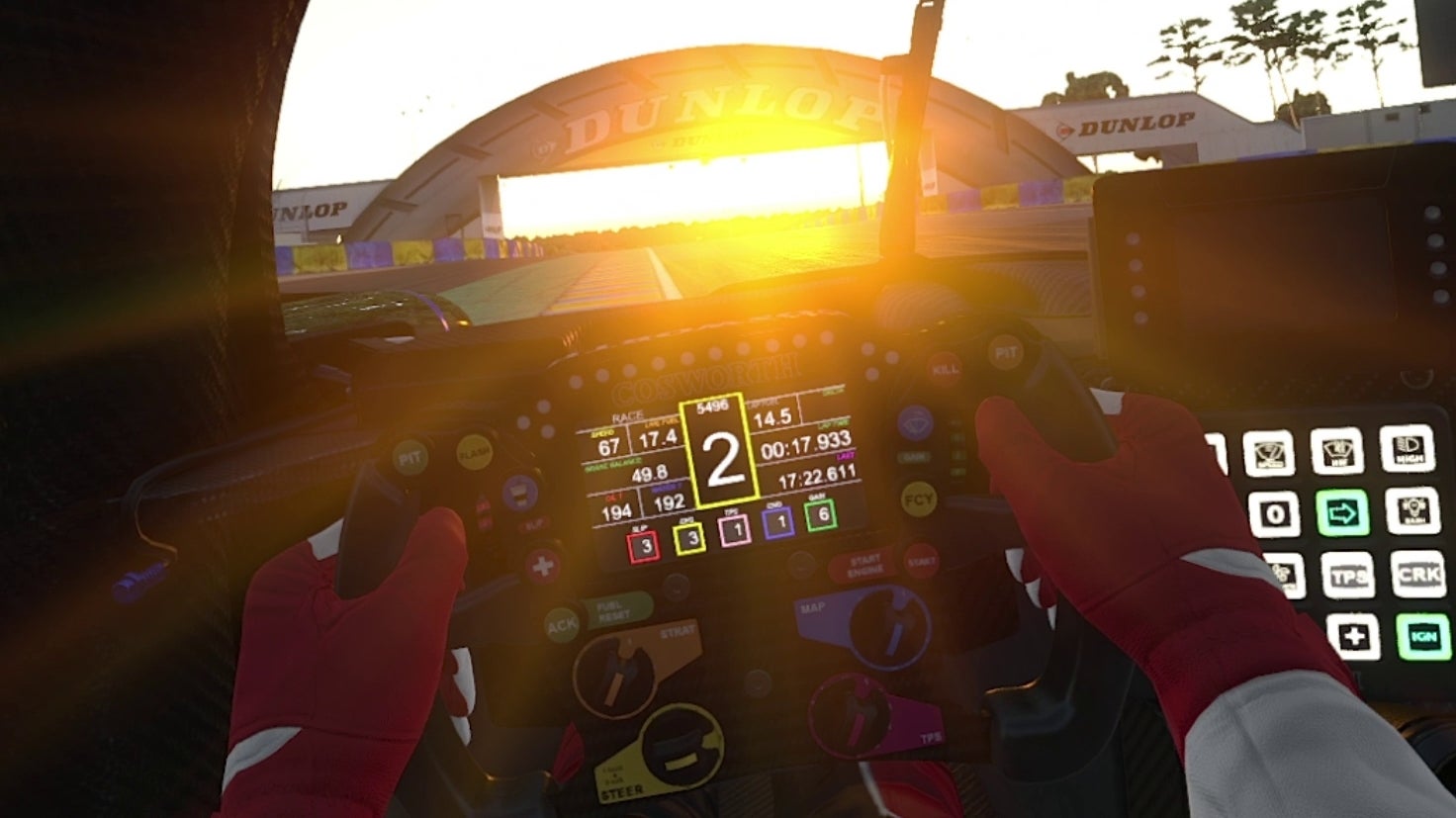 Editor's note: Take a breath. We're almost there. 2020's been quite the year, and it's very nearly over. Across the festive break, members of the Eurogamer team and our contributors will be running down their personal top five games of 2020, before we announce our game of the year - and before, of course, we hand over to you for the annual Reader's Top 50. Thanks for being with us this year, and see you on the other side.
I've been trying so hard all year not to do it. Trying not to mention all the other stuff that 2020 has wrought, and trying to maintain games as a haven away from everything else. Looking back at the five games that defined my year, I've only just realised it's now impossible not to, so please accept my apologies, and I promise I'll keep it brief. It turns out the games I've spent the most meaningful time with in 2020 were all about giving me back some small semblance of normality.
Animal Crossing: New Horizons offered the most obvious substitute for what once was, and consumed the most hours. Coming just as the world turned, it was a warm and welcome retreat, a cushion-soft world for us all to flop into and an absolute hug of a thing. What a time for Nintendo's biggest-hearted series to deliver its most feature-rich, open-armed entry, and what a gift to be able to hold on to the simple pleasure of popping around a friend's house for a cup of tea and to admire their furnishings.
My own adventures in New Horizons began back when there was frost on the ground, and the short trip over to Frankfurt to see it for a preview session just before release turned out to be the last time I stepped on a plane - something that had previously been a regular part of the working routine. I was surprised how much I missed it all, and delighted at the chance to get reacquainted with it all in Microsoft Flight Simulator.
Asobo's technically astounding sim offered the whole world in all of its magic and glory, but what impressed me most was its mundanity. Home life in 2020 has often been a hectic thing - to everyone else who has parented through this, I salute you - and more than anything it's the still sanctuary that a transatlantic flight used to offer I missed; the opportunity to spend hours on end contemplating not much more than the muffled hum and creak of a cabin interior and the earth's hazy curvature. Microsoft Flight Simulator gave me all that, and with it a certain calm.
It offered the chance to see the whole world on a whim too, but when it comes to digital tourism nothing came close to the exceptional Half-Life: Alyx - the ultimate dystopian city break. For all of its faults - the headcrabs, the oppression, the absolute state of the bedlinen in its hotels - I've always had a soft spot for City 17, and what a pleasure it was to explore its crevices and corridors in such meticulous detail, and through the medium of VR. It's a small shame the entry point for Alyx proved too high for many, as it saw Valve's series not only back in fine form but back exactly where it belongs - on the cutting edge of technology and game design, with bright new ideas and a sense of wide-eyed wonder to it all.
The state of City 17's shabby The Northern Star had nothing on the hovel I'd booked for a small group of friends to go to in July for the short blast across Belgium for one of our beloved Spa weekends, this time for the 24 hour sportscar race. The trip was cancelled, of course, the race itself postponed until later in the year (what a race it was, too), so some of that same group got together to try our hand at iRacing and its take on endurance events.
It's a bit of a cheat to pick a game that first released over a decade ago - and I feel bad for cheating other games in what's been an incredible year for the genre, the arcade racing revival led by the smart and stylish Inertial Drift while WRC 9 and Dirt 5 did the honours admirably for the next-gen launch - but the world of sim racing stepped up several gears this year, as motorsport proved how adaptable it could be in its swift efforts to go virtual as the real thing was suspended. rFactor 2's staging of a legit 24 Hours of Le Mans was, despite a small amount of understandable technical difficulties, the virtual season's standout event and a hugely impressive undertaking.
Personally, though, my participation in iRacing's own 24 Hours of Le Mans was a highlight not only of 2020 but also my own sporadic racing career. It wasn't just the thrill of competition, or the thunder of all those roaring horses tearing up the Mulsanne; it was the simple pleasure of hanging out with a bunch of friends and talking nonsense about motorsport and plenty more besides. That a weekend spent in my shed on my own, surrounded by ever-growing piles of empties, could give me all that gave me a new appreciation of how far this wonderful medium has come. Here's hoping we all get to head to a big race for real in 2021.