Gwent: The Witcher Card game lead designer Damien Monnier leaves CD Projekt Red
Witcher way he goes from here he doesn't know.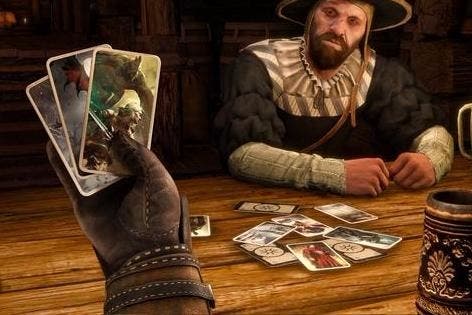 Gwent: The Witcher Card Game lead designer Damien Monnier has left CD Projekt Red.
The friendly Frenchman, who announced standalone Gwent on Microsoft's Xbox E3 stage this summer, announced his departure on Twitter.
"Goodbye @CDPROJEKTRED - Thank you for all the great memories. Time for #NewAdventures," he wrote.
I asked separately where he was going and he said, "I have no idea yet but it has to be an exciting project and a cool company - we'll see!"
He pointed me to CD Projekt Red when I asked why he was leaving. After all, he leaves at a strange time: he was not only the face of standalone Gwent, but is credited with co-creating the card game Gwent for The Witcher 3: Wild Hunt.
CD Projekt Red told me this: "Damien was part of the duo that designed the mini-game gamers know from Wild Hunt, and he did play an important role in making standalone Gwent happen. However, it's worth remembering that this game is being developed by a team that is more than a few dozen strong, with quite a lot of designers on board. We have a precise roadmap for Gwent and that has not changed at all.
"As for Damien moving," global communication manager Michal Platkow-Gilewski added, "both parties agreed to part ways. Suffice to say, Damien has a lot of friends and people who will definitely miss him here in the studio, me included."
Standalone Gwent is currently in closed beta on PC and Xbox One. There's no set release date other than 'when it's ready', so it may be next year. Gwent will be free-to-play, like Hearthstone, with microtransactions.