Witcher dev CD Projekt Red already working on a new single-player game to follow Cyberpunk 2077
"We have two worlds and we want to create games in those two worlds."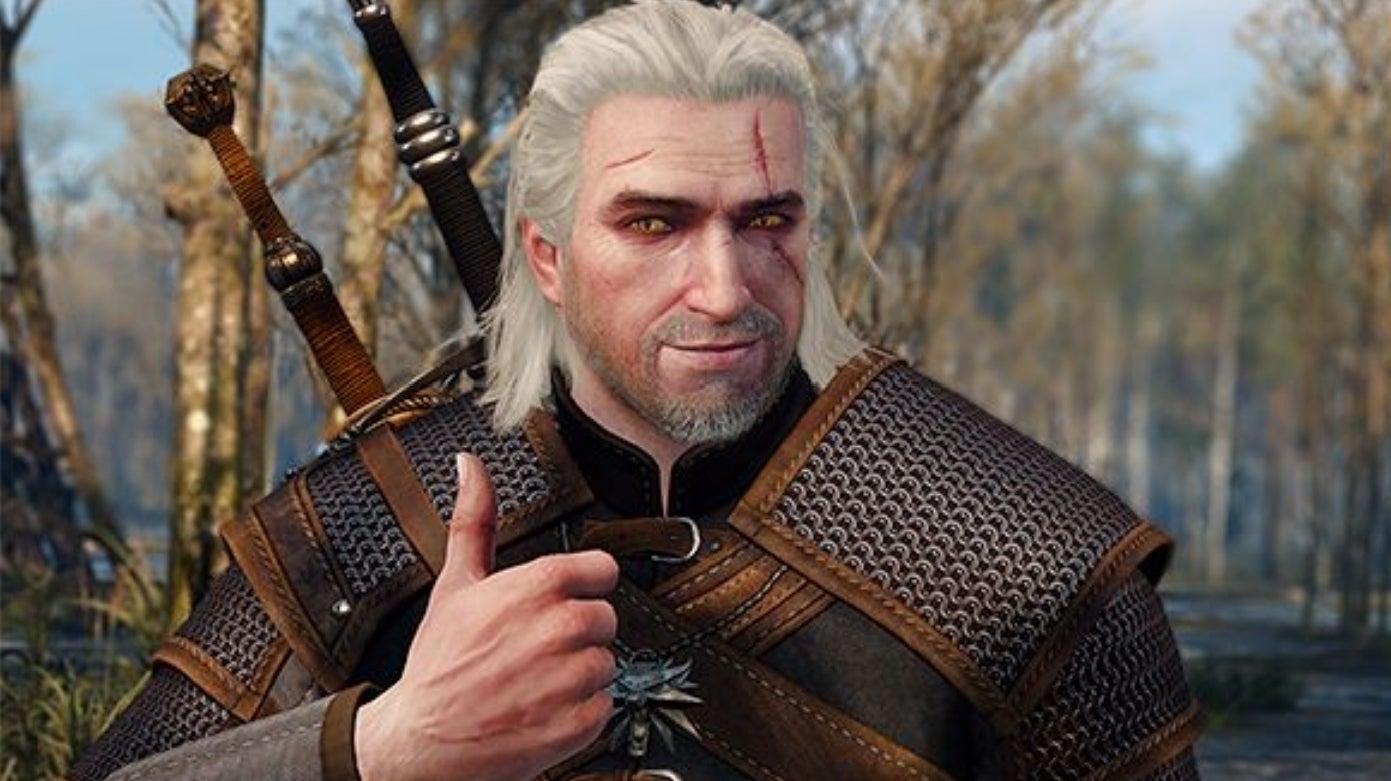 CD Projekt CEO Adam Kiciński has said the company is already working on a single-player game to follow Cyberpunk 2077, which will be released this September.
It will not be The Witcher 4, he clarified, but it may be a Witcher game.
"We've been working on a next single-player game already, creating a clear concept that waits for further development," Kiciński told financial types at a Polish conference, translation kindly provided by Daniel Kłosiński.
"It's already working but we don't want to commit to it yet. We'll start working on this next game right after Cyberpunk 2077.
"I already said there will be no Witcher 4," he added. "I clearly said that Witcher was a trilogy. Simultaneously, we've always emphasised that we want to create Witcher games and the agreement with Mr. Sapkowski confirmed our rights."
The agreement he referred to was the deal CD Projekt signed with Witcher creator Andrzej Sapkowski in December, heralding a new era of cooperation between the game maker and book writer. "One could venture to say the situation changed by 180 degrees and we cemented relations with Mr. Sapkowski," said Kiciński at the financial event - "not only on paper: we're cooperating."
Remember, Sapkowski famously bungled his original deal with CD Projekt, taking a lump sum for the game rights instead of a percentage of the royalties - a decision he sorely regretted when The Witcher game series exploded following the release of The Witcher 3: Wild Hunt.
But he got another shot at making his millions when Netflix bought the rights for The Witcher TV show, which has done very well. Geralt and pals are hotter property than ever.
"We have two worlds and we want to create games in those two worlds," added Kiciński. "That's why all planned games are either Witcher or Cyberpunk."
Assuming CD Projekt Red's next big game is a Witcher game, and it's not The Witcher 4, then what could it be - a prequel? A game set before the events of The Witcher trilogy, perhaps long before? Is there a time when there were many Witchers, similar to how there were once many Jedi in Star Wars?
Could we be creating our own Witcher instead of becoming Geralt again? But would it be wise - given his current popularity - to leave him behind? Maybe we could play a young Geralt making his name instead, or play alongside Geralt, he a presence in the game but not who we control. Maybe we could be boys going through the Trial of Grasses together. I'm sure many ideas have been explored at CD Projekt Red.
On Cyberpunk 2077, meanwhile, Kiciński said the game was sent to rating agencies "a few days ago". "It's not the final version of the game of course," he added, "we're still working on it, but it's complete enough to be finished by people outside the company."
This bodes well for CDPR hitting the 17th September 2020 release date, and Kiciński sounded confident about meeting it. "We've given ourselves a big reserve," he said. "Summer holidays help a little bit, since they're not a good time for a release. We feel comfortable."
Kiciński did not comment specifically on the coronavirus effect on Cyberpunk's release. What if outsourced work can't be completed? What if the office has to be closed? There are hundreds of people working there, remember, and they are in Warsaw, Poland's busy capital.
"The situation is changing so rapidly it's hard to offer any thoughts," he said. "We'll participate in gaming events if the events will happen. In case of cancellation we can show the same thing in other ways - the internet is still working, we have ways to reach the audience."
His sentiments echo what many other gaming companies are doing in light of E3's cancellation yesterday.
On crunch, a hot topic surrounding CDPR and Cyberpunk 2077, he added: "It's completely different [to how it was finishing The Witcher 3]. There's much less work after hours, but some people are working hard."
There's a lot of Cyberpunk work still left to do after the game is released. A large portion of the team will move onto making the multiplayer component, which is considered a triple-A release and isn't due until after 2021. Meanwhile, a smaller team will make expansions for the game, and Cyberpunk 2077 will have "no fewer" expansions than The Witcher 3 apparently, so two at least.
With all that in mind, a new game by CD Projekt Red will take some time, even though there are around 800 people working there, and even though they try to make two projects at once (although in reality practice this usually means one is in pre-production and the other is in full production, sucking up resources). "Our projects take four-to-five years," said Kiciński. "It's hard to imagine creating a big RPG in two years. It sounds risky. Quality demands time."
Become a Eurogamer subscriber and get your first month for £1
Get your first month for £1 (normally £3.99) when you buy a Standard Eurogamer subscription. Enjoy ad-free browsing, merch discounts, our monthly letter from the editor, and show your support with a supporter-exclusive comment flair!