The Witcher "tracking to be our biggest season one TV series ever", Netflix says
76m households tuned in for at least two minutes.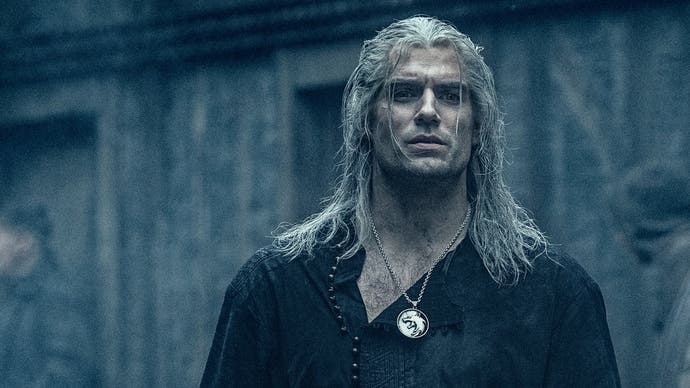 In retrospect, the signs were all there - viral bard songs, record numbers of Witcher 3 Steam players, a second season confirmed before the first was even released. But now it's official: The Witcher's first season was a huge hit, to the extent it's on track to become Netflix's most-watched first season of TV ever.
The news comes via Netflix's Q4 earnings report, which says 76m households tuned in for at least two minutes of The Witcher. A slightly odd metric, but Netflix says that's long enough to indicate the choice to watch was intentional.
To put that figure in context, The Crown - which is now on its third season - has so far been watched by 73m households since first airing in 2016. And it's not just about viewing figures, but also general interest: included in Netflix's report was a Google Trends chart comparing search interest for Disney's The Mandalorian with The Witcher, and there's a surprisingly large difference between the two. Maybe it would be different if they Googled Baby Yoda.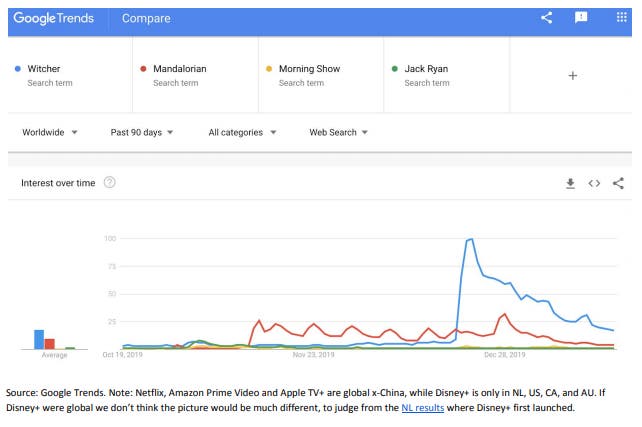 In light of this success, it seems Netflix plans on tossing many more coins at The Witcher for its second season - and beyond. In an accompanying Q4 earnings interview, Netflix CEO Reed Hastings said the company considers The Witcher a "massive new franchise that we'll develop season after season" (via The Verge).
We'll have to wait until 2021 to see the outcome of those investments when season two is released. Until then, you can always reminisce over the first season by listening to our Witcher podcast, in which I definitely did not sing anything.