CD Projekt unveils card battler Gwent's free new Way of the Witcher expansion
Coming to iOS, Android, and PC in December.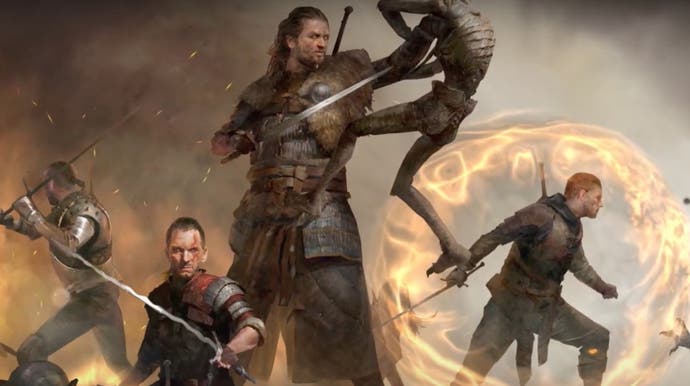 Free-to-play Witcher-themed card battler Gwent is about to get a little Witchier, courtesy of CD Projekt's new Way of the Witcher expansion, which launches on 8th December.
"In a world plagued by horrors and monstrosities, humanity desperately needed a new type of weapon to turn back the tide," scene-sets CD Projekt. "Created by ingenious Alzur, witchers - professional monster slayers of exceptional strength, speed, and agility - were tasked to end the threat once and for all...Some of them were destined to become the legendary heroes and protectors of humanity. Others the very thing they were supposed to fight...".
In more practical terms, Gwent's Way of the Witcher expansion introduces 70 new cards themed around the various Witcher schools - 10 specific to each of the game's six factions, plus a further 10 neutral cards for use across all factions.
These cards include new abilities and mechanics - such as Adrenaline, which triggers once a specific number of cards or less are left to play - all of which are intended to offer "fresh synergies" out on the battlefield. There's a lengthy video accompanying the expansion's announcement which breaks down some of these new cards in more detail.
Although Way of the Witcher will be free for all players when it comes to iOS, Android, and PC on 8th December, CD Project is selling three pre-order packs, offering a variety of expansion-themed items and cosmetics. The £38.49 Alzur's Pre-Order Pack, for instance, includes 25 Premium Kegs, the Alzur's Laboratory board, and the Alzur Premium Neutral Card.
The Extraordinary Pre-Order Pack, meanwhile, costs £11.59 and includes the Way of the Witcher shapeshifting cardback and 10-level boost for Alzur's Journey, and there's a £42.39 combo offer which bundles the contents of both previous packs into one.