GTA 5 outstrips lifetime Black Ops 2, FIFA, Skyrim sales on Amazon
Will pace continue forest of time?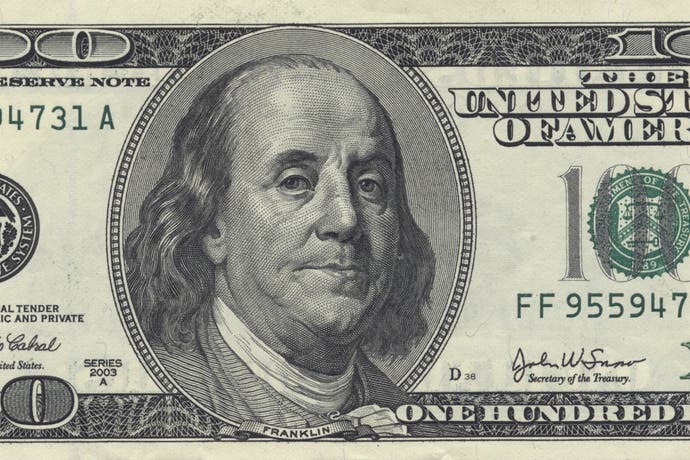 FIFA 13, Black Ops 2 and Skyrim were extraordinary successes in the UK, but on Amazon, Grand Theft Auto 5 has beaten them all - and after only one month on sale.
Amazon placed GTA5 fourth in its all-time video games sales chart:
Call of Duty: Modern Warfare 2
Call of Duty: Black Ops
Call of Duty: Modern Warfare 3
Grand Theft Auto 5
Call of Duty: Black Ops 2
FIFA 10
FIFA 13
FIFA 12
The Elder Scrolls 5: Skyrim
Zumba Fitness (Wii exclusive - not bad!)
Specific sales aren't shared and retailers typically keep them a secret for competitive reasons. But Amazon's status as one of the biggest online shops around is a good indication of the kind of monstrous success GTA5 is enjoying.
We know GTA 5 shifted a record 1.57 million units in one day across the UK, and became the UK's 12th best-selling and fifth highest-money-making game after only three weeks.
Where sales stand now is unclear, but the total is probably upwards of 2.6 million copies because that's what FIFA 13 and Black Ops 2 - two games GTA 5 has surpassed on Amazon - managed to shift by the end of 2012, according to official chart figures.
Call of Duty: Black Ops 2 (Activision Blizzard) - 2,672,364
FIFA 13 (EA) - 2,601,877
How GTA 5 is performing on a global scale is presumably something Take-Two and Rockstar are planning to wow us with. We know Grand Theft Auto 4 has shipped, not sold, 22 million copies around the world, and if GTA 5 outselling GTA 4 in three weeks in the UK is indicative of what's happening in the rest of the world, then GTA 5 could already be closing in on that number. Good grief.
We also know that GTA 5 smashed the elusive $1 billion revenue barrier in only three days - a feat that took the fastest grossing COD game, Modern Warfare 3, just over a fortnight to achieve.
I should think that more than justifies another lavish $10 million-plus apartment for Rockstar's boss Dan Houser.
Incidentally and on the topic of GTA 5, here's a video of Trevor actor Steven Ogg telling a fan to f*** off (via Kotaku) because he quite literally asked for it.