GTA 5 Spaceship Parts locations and rewards
Can you see any strange lights in the sky?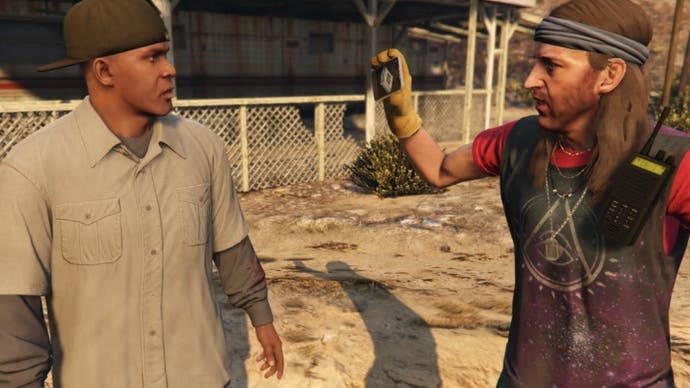 Finding GTA 5 Spaceship Parts is a late game series of collectables as part of the Strangers and Freaks mission set.
The Far Out mission is no different comes into play later in the game when Franklin meets with Omega, a tin-foil hat-wearing alien seeker, who believes alien spaceship parts are strewn across all of Los Santos.
Our spaceship part locations are separated by the region. There will be some in downtown Los Santos, in the various mountain ranges, in bodies of water, and in the desert. Though there is no set order to find these parts, this page will follow the most logical path.
On this page:
How the Far Out mission and spaceship parts work in GTA 5
Far Out becomes available right after completing Michael's mission Fame or Shame, where a question mark will appear in the eastern part of Sandy Shore.
Once there, Franklin meets Omega, an alien truther, who believes parts from a broken alien spaceship are strewn across all of Los Santos. To complete this Strangers and Freaks side mission, you must find all 50 spaceship parts.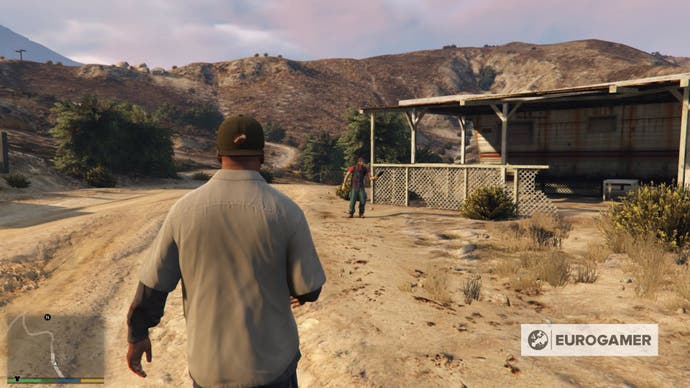 Though some these parts are straightforward, others take some more effort to collect. As a helpful hint, as you get closer to a spaceship part, you can hear a low humming sound that gets louder as you get closer.
Note - you don't have to use Franklin to find all the parts, as both Trevor and Michael can help collect these pieces.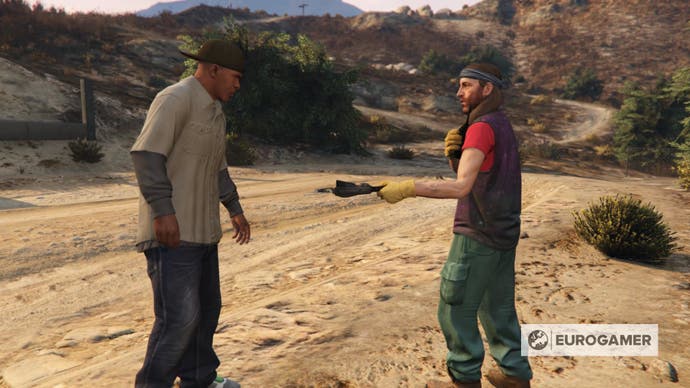 Once done, return to Omega to receive your spaceship parts reward - explained in full at the end of this page.