GTA 5 beats GTA 4's lifetime sales in UK after just three weeks
12th best-selling game of all time.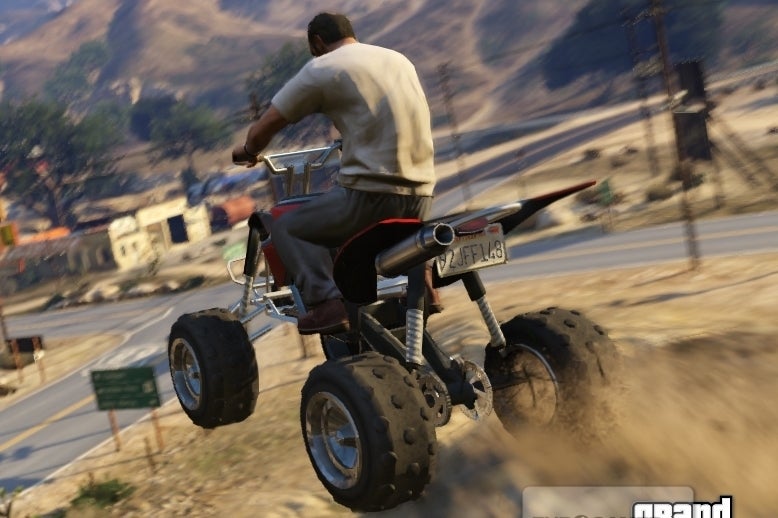 Grand Theft Auto 5 has, after just three weeks on sale, beaten the lifetime sales of Grand Theft Auto 4 in the UK.
Rockstar North's open world game sold over 1.57 million units in the UK alone in one day, generating eye-watering revenue of £65 million. The previous day one record was held by Call of Duty: Black Ops, which sold 1.41 million units and generated £58 million upon its 9th November 2010 launch.
Now, after three weeks on sale, GTA 5 is already the UK's 12th best-selling game of all time. As for revenue, GTA 5 is in fifth place in the all-time money-making list, behind four Call of Duty games. But it's on the up - GTA 5 revenue has already almost equalled the total of Call of Duty: Black Ops.
Meanwhile, Codemasters' F1 2013 sped into third place in the UK chart, one place ahead of The Legend of Zelda: The Wind Waker. NBA 2K14 debuts at number seven, and Just Dance 14 twerks in at nine.
Last week's number one, FIFA 14, retains top spot, despite sales dropping by 68 per cent. Chart-Track notes this drop is an improvement on the drop in sales FIFA 13 suffered (72 per cent) during the same time period last year.