Four minutes of the Resident Evil 2 remake gameplay starring Claire
Campaign two.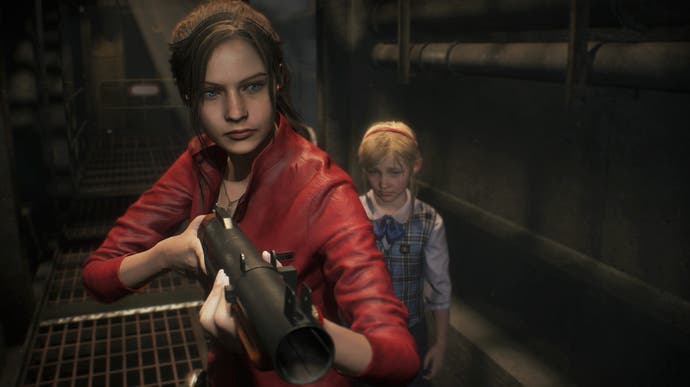 The YouTube channel of Japanese publication Dengeki Online has published a four minute video showcasing gameplay from the Resident Evil 2 remake - specifically the playable Claire Redfield portion of the game.
The video, below, shows Claire exploring the Raccoon City police station. There she finds Sherry Birkin cowering in the shadows, before she's attacked by a horribly-mutated figure (we won't spoil the nature of the monster, for those who haven't played Resident Evil 2).
The gameplay sees Claire trying to take this monster down with a raft of weapons, including a handgun, an Uzi and a grenade launcher. Nothing seems to work!
Then we skip forward to a cutscene that shows Claire and Sherry trying to escape. Claire is confronted by a man who pulls a gun on her. It's here the gameplay ends.
In the Resident Evil 2 remake Claire has her own full campaign, just as Leon does. Speaking of Leon, Nvidia has released gameplay footage of Leon's campaign, which you can see below.
The Resident Evil 2 remake comes out on PC, PlayStation 4 and Xbox One on 25th January 2019.