Fortnite's newest addition is a throwable, self-assembling fort
Port-a-Fort "coming soon".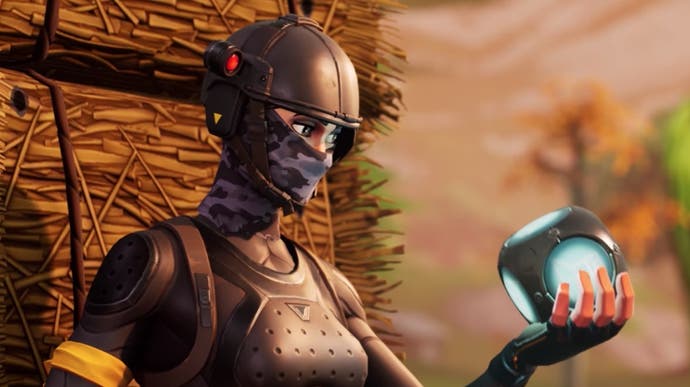 Developer Epic Games has been teasing another gleefully unconventional addition to Fortnite's Battle Royale mode - the new Port-a-Fort device.
As its name implies, the Port-a-Fort is a little handheld gizmo that's able to assemble itself into a towering edifice when deployed during battle. "Fortify yourself in seconds", says Epic, "all with the flick of a wrist".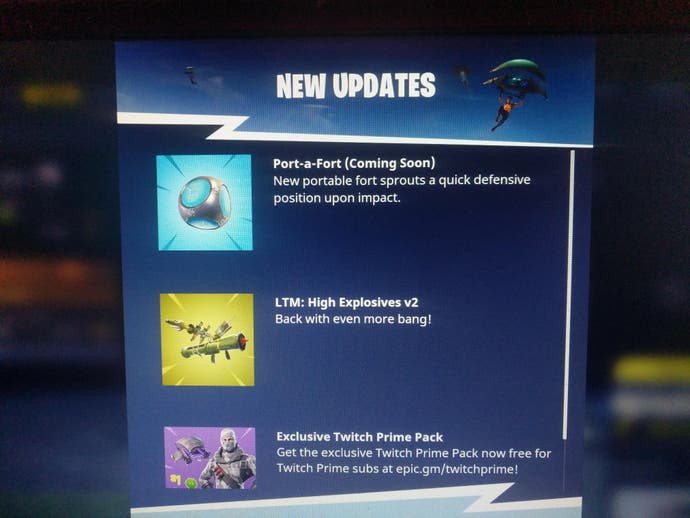 The Port-a-Fort recently appeared on Fornite's in-game 'New Updates' screen, where it was described as a "portable fort that sports quick defensive position upon impact". All signs then point to it being a conveniently throwable grenade-style item.
Following that first tease, Epic has now released a trailer of the Port-a-Fort in action:
If nothing else, the Port-a-Fort looks like it will offer some respite for those players that have struggled to get to grips with Fortnite's construction component. There shouldn't be too long to wait until the Port-a-Fort's impact is felt, however; Epic says that it's "coming soon".