Fortnite YouTubers sued by Epic for promoting sale of cheats
Drama llama.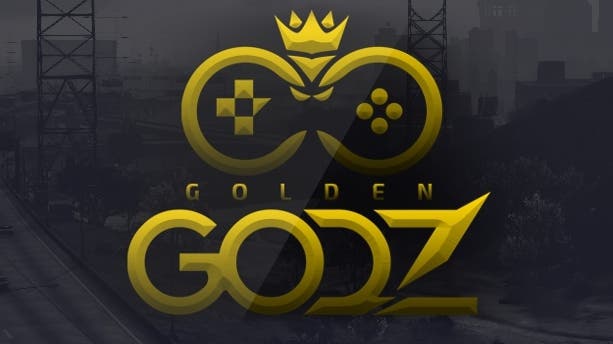 Fortnite's always been eager to crack down on cheating. Even back in 2017, Epic Games carried out ban waves where it removed "thousands" of misbehaving players, and it is still pursuing an ongoing lawsuit against two other players for cheating. Now, the company is once again stepping up efforts to combat cheats, as two YouTubers are being sued by Epic for copyright infringement and breach of contract.
Golden Modz (Brandon Lucas) and Exentric (Colton Conter) are both facing a lawsuit for "injecting unauthorised cheat software" into Fortnite and promoting the hacks online.
In the official complaint (via TorrentFreak), Epic declares the "defendants are cheaters", and accuses the YouTubers of having used aimbots to hack the game. The complaint also states the defendants joked the cheat software gave them "magical powers, allowing them to 'troll' Fortnite by killing dozens of other players and 'win' the game".
The case goes beyond that, however, as both YouTubers used their videos to promote the sale of Fortnite PC hacks on Lucas' website goldengodz.com. Although the hacks have since been removed from sale, screenshots show some of the packages reached prices of £227.14. Many of Lucas's Fortnite videos on YouTube appear to have been taken down - but the sort of advertising he conducted can still be seen on his remaining Twitch videos.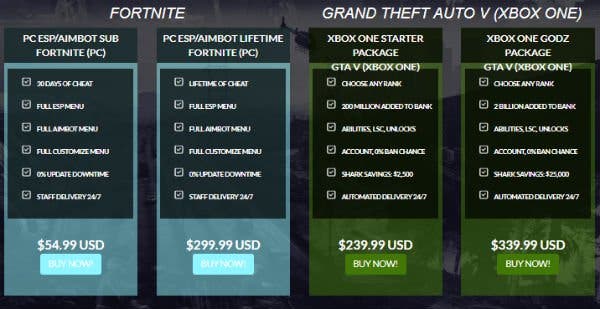 This lawsuit is significant because it represents the first real action taken by Epic against prominent YouTubers. Lucas's channel Golden Modz, for instance, has 1.7 million YouTube subscribers and regularly achieves viewer counts ranging between 700,000 to 4m on each video. It appears to be something Epic has considered for some time, as according to Lucas' video in which he predicted the lawsuit, his channel had previously been subject to multiple copyright strikes from Epic.
In the same video, Lucas claimed he was being "discriminated against by Epic", and highlighted that many other content creators are also promoting Fortnite cheats and hacks. "I'm just a kid that's making YouTube videos and a lot of people are enjoying this," he protested.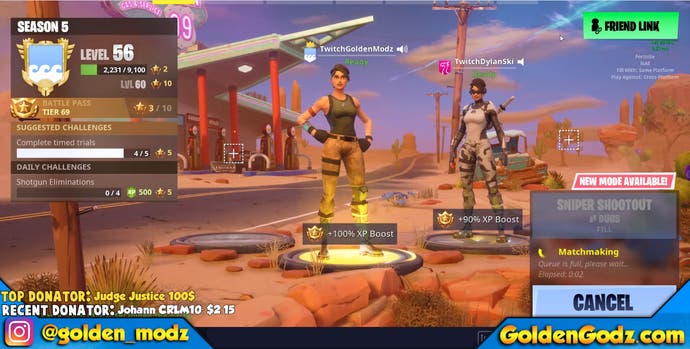 Although Lucas is seemingly unaware of any wrongdoing on his part, he is correct in observing that cheating practices are widely promoted by players on both YouTube and social media. The briefest of searches throws up dozens of videos centred on cheating, while many Fortnite Twitter accounts also promote links to sites with hacks for the game.
It's likely Epic wants to make an example of Lucas and Conter in order to deter others from doing the same. The question is - will this be enough, or will Epic have to continually police social media and broadcasting sites to crack down on cheating?