Fortnite players around the world are breaking some rocks
Dig for victory (royale).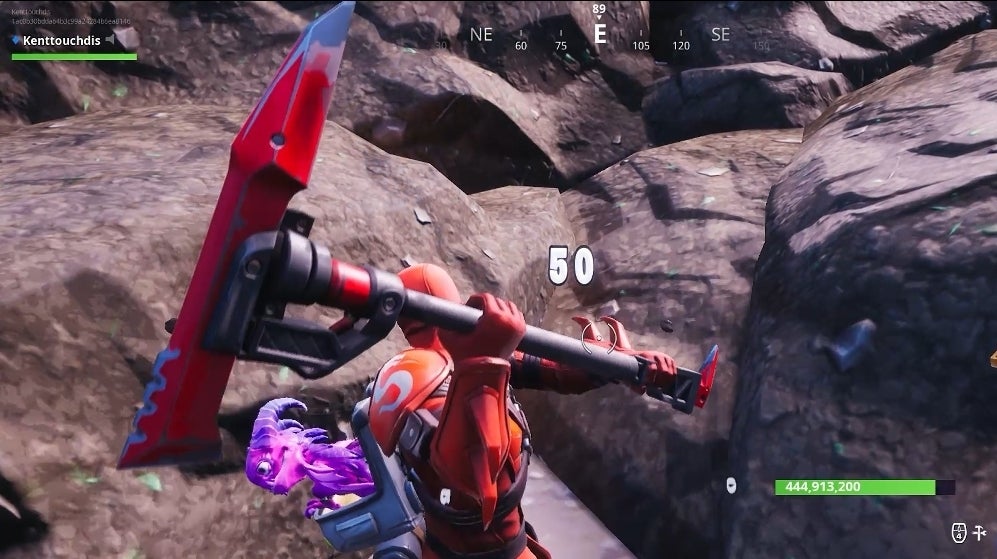 Fortnite is known for having some extravagant events - just take the Marshemello concert as an example - but the latest one is rather less glamorous, and will require players to get down and dirty by joining in a communal dig.
If you remember the iceberg from several months ago, you'll know Epic seems to have figured out a way for players to damage items simultaneously across all servers: and the dig site appears to be functioning in the same way. This time there are a variety of rocks for players to break, totalling a huge number of hit points. Oh yeah - it looks like weapons won't do anything this time, you can only use your pickaxe. This is going to take a while.
There's another Fortnite in-game event going on, everyone's trying to break some rocks together.

Very upset I can't use the plane to cheese it this time. pic.twitter.com/jXpcyJ5d5D

— Emma Kent (@GoneEFK) March 28, 2019
Unlike the iceberg, which upon breaking only yielded an unopenable hatch, players are hoping the dig (which appeared after the recent patch) could give them some better rewards. Dataminers discovered the rocks cover a downwards slope, and judging by the masks it looks like another dig could pop up over by Dusty Divot. And, as season eight is all about pirates and buried treasure, maybe this could tie into the theme. Some Fortnite lore bores are hoping it could relate to The Visitor, who came from the meteor that previously crashed into Dusty Depot.
To swing by the dig site and chip in, you'll need to make your way to the pirate bridge west of Paradise Palms. Thankfully this event seems to be a much slower one than last time: here's to hoping the efforts pay off.