Fortnite Chapter 2 overhauls the game's map, mechanics, items and more
And kicks off with a masterful opening.
Log in to Fortnite now and you'll be treated to a masterful opening for the game's Chapter 2 reboot. We won't spoil exactly what happens - but you'll soon be playing on its new island.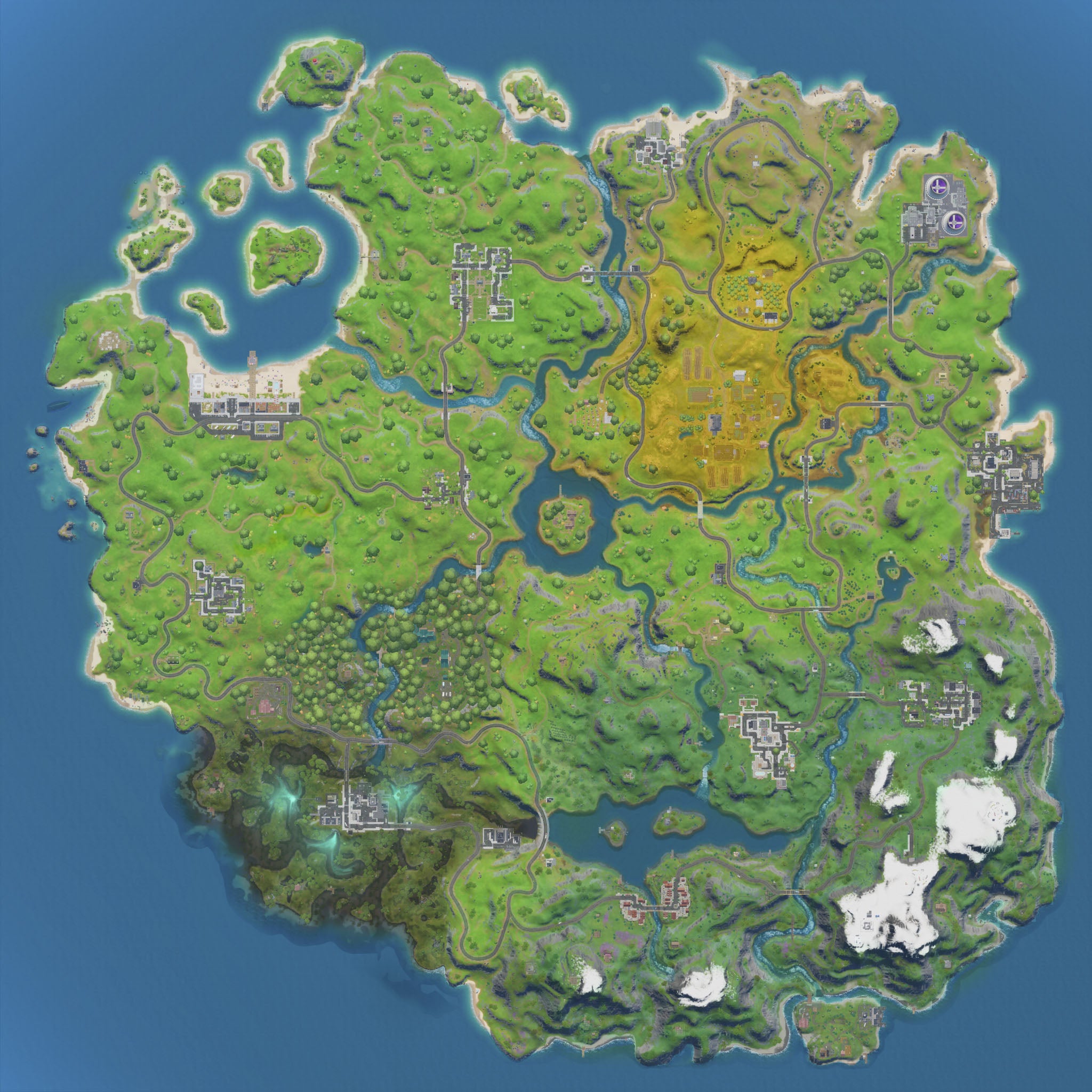 Many new locations feature across the map (yes, the ones previously spotted in an earlier leak) such as Craggy Cliffs, Steamy Stacks, Sweaty Sands, Frenzy Farm, Dirty Docks, Misty Meadows, Weeping Woods, Holly Hedges, Lazy Lake and Slurpy Swamp.
But some old points of interest have returned: Pleasant Park, Salty Springs and Retail Row will be immediately familiar. Risky Reels is also back after a long absence.
And while the map itself looks new - there's a lovely revamp of the game's lighting - fans will find just enough is familiar. Weeping Woods, for example, is a mash-up of Lonely Lodge and Wailing Woods, down to the same bear statues.
Fans have also begun to find plenty of Easter eggs pointing to the old map - including burnt out Durr Burger and Tomatohead mascots.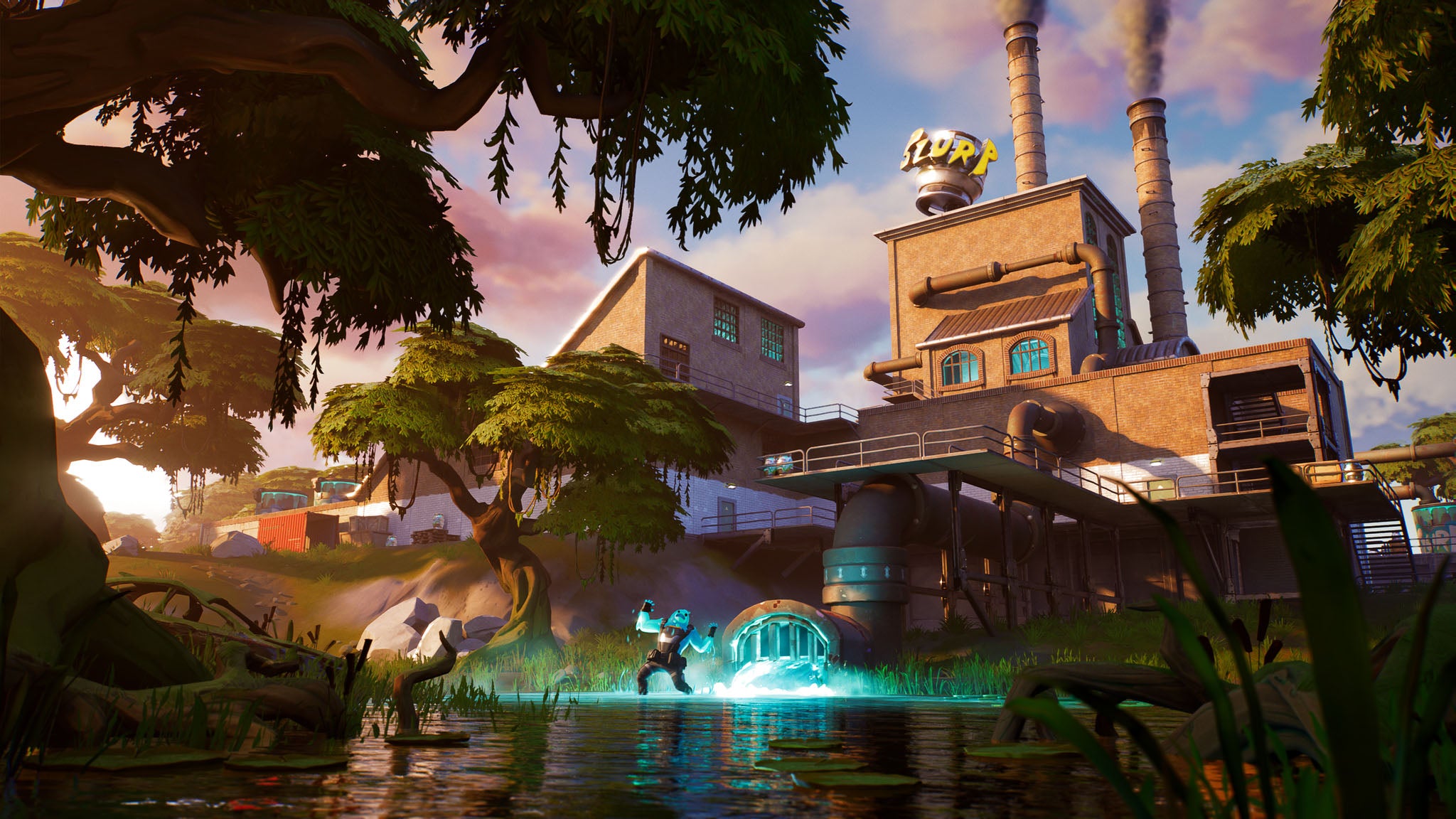 Onto the new gameplay, you'll quickly find you can now swim in water - and there's no instadeath if you dive off the edges of the island map. Head out too far and you'll simply hit an invisible wall.
As expected, boats are now the game's key vehicle. We've tried to drive one on land - you don't get very far.
Pick up a fishing rod, meanwhile, and you'll be able to catch fish which reward 50HP. Yes, you eat them raw and wriggling and there's an achievement for that.
In team modes, you can now carry fallen teammates (and opponents) and heal from afar with the bandage bazooka health cannon.
You can now hide in haystacks and rubbish dumpsers. You can blow up petrol stations and explosive barrels.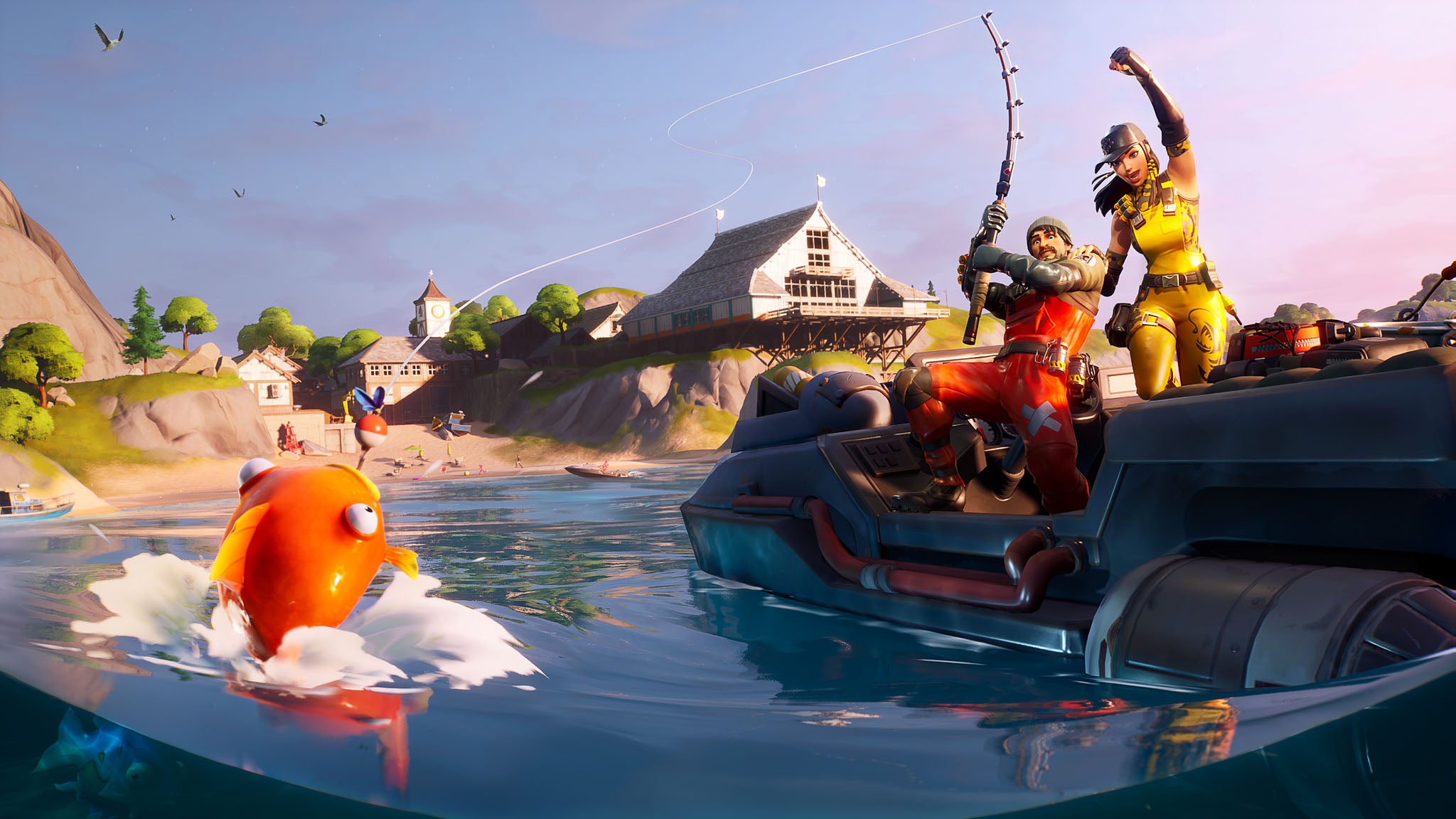 Epic has not yet released patch notes, opting instead to let players discover the game's pared back arsenal for themselves. It's safe to say a lot of weaponry and items have been sent to the game's vault - though the basics are all present: assault rifle, SMG, shotgun, pistol, damage traps, plus small/large health potions.
An all-new feature is the weapon bench, where you can spend resources to upgrade items.
Outside of combat, there are new group emotes. And there's a big change to how you can progress through the season - your level and Battle Pass tiers have been combined.
We're still discovering all of the game's new features and poking about its map. Let us know what you find.