Fortnite adds character from Mistborn book series
Author is Donald Mustard's friend.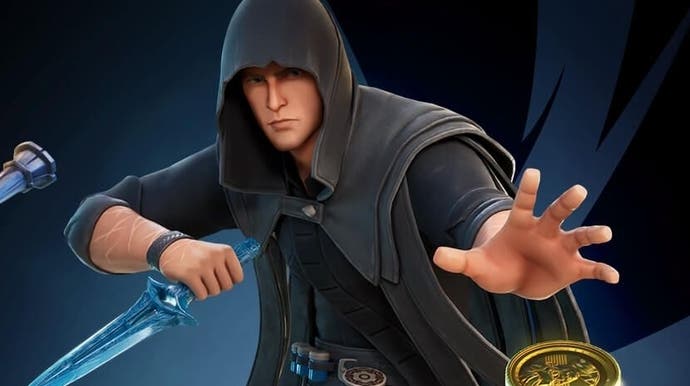 Fortnite's latest crossover is something nobody expected - well, except perhaps the author of the Mistborn book series, Brandon Sanderson.
Mistborn character Kelsier became a Fortnite character last night, available via the Item Shop complete with in-game artwork and accessories.
Fortnite has crossed over with dozens of comics, popstars, film and TV characters in the past. Kelsier, however, is the game's first novel tie-in.
The Misborn series comes recommended by Eurogamer friend Johnny Chiodini, who describes Fortnite's latest addition thus:
"Kelsier is a thief, but he's also a mistborn - a person who can consume and burn powdered metals in order to fuel a variety of superhuman powers. He dreams of overthrowing The sadistic Lord Ruler and bringing an end to The Final Empire."
But why is Mistborn in Fortnite? Well, apart from being one of Johnny's favourite books, it turns out Mistborn author Brandon Sanderson is actually an old acquaintance of Fortnite boss Donald Mustard.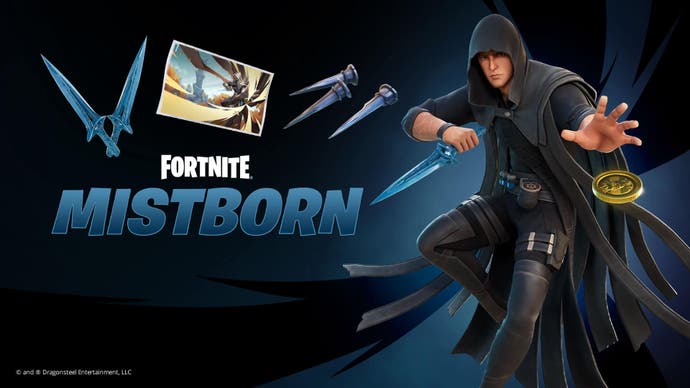 Here's Sanderson explaining the situation, via Fortnite's reddit:
"Well, it's finally out! Yes, we're doing Kelsier in Fortnite. So what's going on behind the scenes? Well, Donald Mustard (director of Fortnite) is a friend of mine. We worked on Infinity Blade together back in the day. So, he asked if I was interested in sticking Kelsier into the game - and I thought it was cool. So we've been working on that for a few months.
"Like I said (and several of you confirmed in this thread) it's not something I expect my general fanbase to go crazy over - but it's nifty, and I hope it will be fun for those of you who enjoy both properties. It's also been a blast to work with the Fortnite team.
"They'll release more, but don't expect a huge crossover event. It's just a little fun thing that I'm doing with my friend, who happens to have accidentally made one of the most popular games of all time."
At first, Fortnite fans wondered whether teases for Kelsier were part of the run-up to the game's next season - although these did not fit with a growing number of hints towards UFOs and sci-fi. Earlier this week, we analysed the in-game clues available now and looked at what was coming to Fortnite next, as it heads into its next season in under two weeks.