Fall Guys goes medieval in Season 2 this October
Good lord.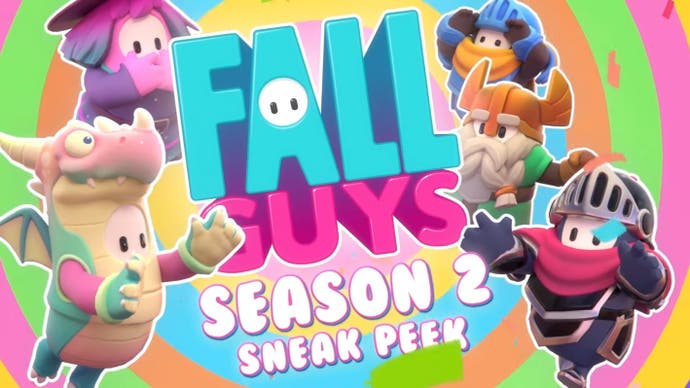 After successfully becoming the most-downloaded PlayStation Plus game of all time, Fall Guys is continuing its quest for world domination with a second season, which lands this October.
In this season players will find a range of new cosmetics designed around a medieval theme, including dragons and wizards. Alongside this you can expect some brand new rounds "inspired by the middle ages", which include drawbridges, giant swinging axes and moveable siege ramps. It's gone full Takeshi's Castle in here.
Alongside its PlayStation Plus success, Fall Guys recently hit 7m copies sold on Steam - while its Twitter account has become something of a sensation in itself. It was recently revealed that a mobile version of Fall Guys would be coming to China, so I can't see those numbers slowing down anytime soon.