Everything in the Call of Duty: Black Ops 3 multiplayer beta
Maps, modes and more.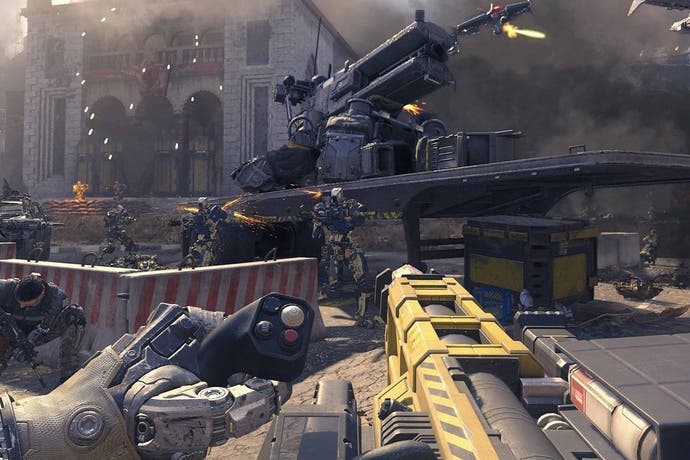 The Call of Duty: Black Ops 3 multiplayer beta, which starts on 19th August on PlayStation 4, includes three maps, seven modes and eight Specialists, developer Treyarch has confirmed.
First, the maps: Hunted is a big game hunting lodge set beneath a waterfall in the mountains of Ethiopia.
Combine is set in the Egyptian Sahara, on a vertical farming and sustainability research facility.
And Evac is an abandoned emergency evacuation zone set on an overgrown rooftop in the middle of Singapore's flooded quarantine zone.
Seven modes are available in the beta. They are:
Team Deathmatch
Domination
Demolition
Kill Confirmed
Hardpoint
Capture the Flag
Search & Destroy
Black Ops 3 includes Specialists, which are like character classes. The default Specialists are available in the beta. They include Ruin, Outrider, Prophet, Battery, Seraph and Nomad.
After the first few days of progression Treyarch will make a few more Specialists available. There's more information on these and their abilities on Treyarch's website.
Also included in the beta is the Weapon Paintshop, which lets you create custom graphics that are displayed on the side of your guns.
Treyarch said it's gated progression caps for the beta, and noted Arena won't be a part of it either.
The Call of Duty: Black Ops 3 beta launches on PC and Xbox One on 26th August.