Call of Duty: Black Ops 3 DLC announced via T-shirt
UPDATE: Costs £25. Here's what you get.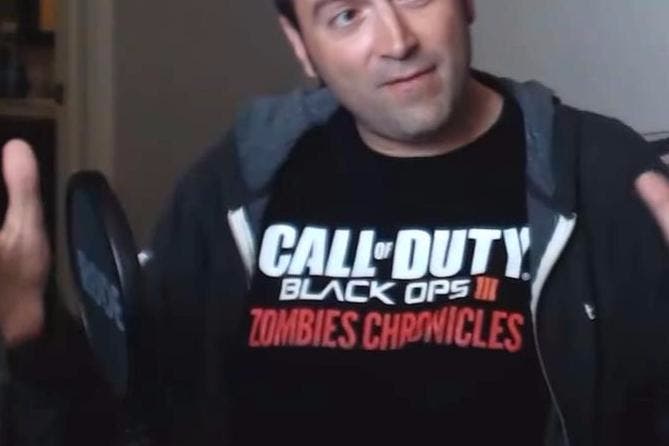 UPDATE 9th May 2017: Black Ops 3's Zombies Chronicles DLC costs £24.99, Activision has confirmed to Eurogamer.
Zombies Chronicles, which is not included with the Black Ops 3 season pass, includes eight remastered zombies maps as well as some bonus bits and bobs.
Here are the remastered maps:
Call of Duty: World at War:
Nacht der Untoten (Abandoned Bunker)
Verruckt (Wittenau Sanitorium)
Shi No Numa (Jungle Swamp)
Call of Duty: Black Ops:
Kino Der Toten (Theater of the Dead)
Ascension (Soviet Cosmodrome)
Shangri-La (Exotic Jungle Shrine)
Moon (Lunar Base)
Call of Duty: Black Ops 2:
And here's the bonus stuff:
20 Vials of Liquid Divinium
Two new Whimsical GobbleGums
Exclusive Zombies Pack-A-Punch Weapon Camo
Black Ops 3 Zombies Chronicles Dynamic System Theme for PlayStation 4 (exclusive pre-order incentive)
ORIGINAL STORY 5th May 2017: 2015's Call of Duty: Black Ops 3 is getting new Zombies mode DLC, which was announced last night on a T-shirt.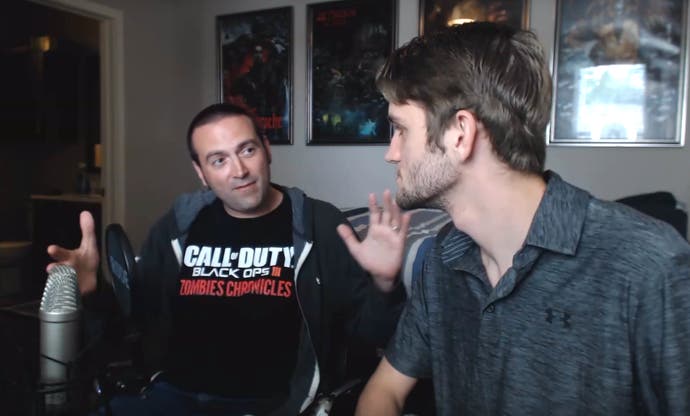 COD Blops 3: Zombies Chronicles was revealed on a shirt worn by Treyarch co-studio head Jason Blundell as he appeared in a video on the YouTuber JCBackfire's channel.
The pack launches on 16th May for PlayStation 4, with other platforms to follow.
Zombies Chronicles had been heavily anticipated by the community, not least on the COD Zombies reddit. Activision had also promised more Blops 3 content was on the way due to the game's continued popularity - and the large numbers of people who still play the game rather than upgrade to last year's Infinite Warfare.
Eight maps from Treyarch's past are expected to return for the DLC: World at War's Nacht der Untoten, Verruckt, and Shi No Numa; the original Black Ops' Moon, Kino der Toten, Ascension and Shangri-la, plus Black Ops 2's Origins.
It's not the first video game reveal engineered through the medium of clothing. Capcom's Resident Evil 2 remake was also announced via T-shirt.
Call of Duty: WW2, meanwhile, is the next in the series due for release. For details on that, we've gathered everything we know on COD: WW2's Nazi Zombies, beta, release date and more in our guide.