Epic sues Fortnite tester for leaking Chapter Two map, swimming and more
"Information is currency."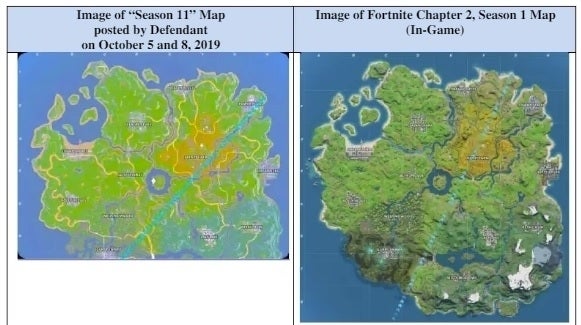 Epic is suing a Fortnite tester it alleges leaked Chapter Two information.
As reported by Polygon, the game company filed a lawsuit alleging user experience tester Ronald Sykes leaked details about Fortnite's big revamp.
According to the suit, Sykes took part in Fortnite UX testing at Epic's office in Cary, North Carolina on 21st September 2019 and, as part of that, signed a non-disclosure agreement.
Three days later, Epic claims, Sykes took to Twitter to tell another twitter user he had played season 11 of the battle royale "and can tell you the new stuff".
On 3rd October, Epic claims, Sykes told a Twitter user: "bro you can swim season 11 just chill".
Things escalated from there. On 5th October, Epic claims Sykes, under a different Twitter handle, proclaimed himself "FortNews Gawd" and the "# 1 Fortnite leaker", and posted an image of the as yet undisclosed season 11 map. In subsequent tweets, Sykes revealed Chapter 2 would have boats as a new vehicle and rivers would flow through the map, among other leaks. (The Twitter accounts implicated by the suit have been deleted.)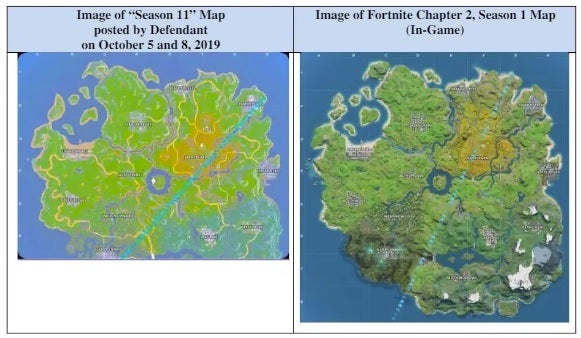 Fortnite's new map, which is the star of its revamped, reinvigorated Chapter 2 update, launched on 16th October after nearly 48 hours of black hole-ridden downtime.
Epic is now calling for injunctive relief and maximum damages for the alleged breach of contract and "misappropriation" of trade secrets. "Information is currency," Epic says in the suit. "Sykes cashed in on what he learned as a user experience tester for Epic. He did so at the expense of Epic and those in the Fortnite community who were anxiously awaiting the new season of Fortnite only to have some of Epic's planned surprises spoiled by Sykes' leaks."
Last week, Eurogamer reported Fortnite's new map leaked online weeks ago - but no one believed it was real.
Back in September, an image showing most of the map was posted to the r/fortnitecompetitive reddit. The post - which has since been deleted - claimed it was a leak from a "friend" who was an Epic employee.
It appears we now know who that "Epic employee" was.