Epic screening We The People anti-racism presentation in Fortnite this weekend
Starts tomorrow, repeated every other hour.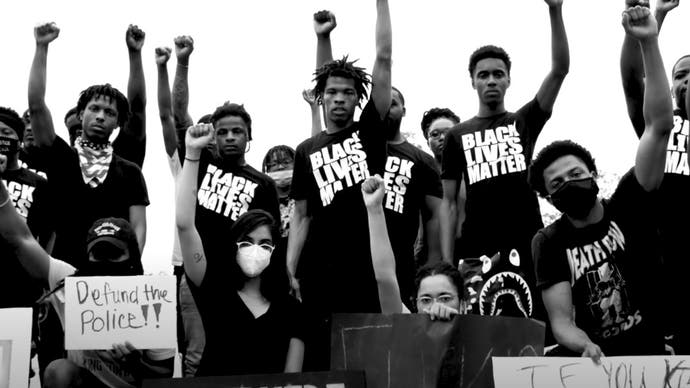 Epic has announced it will be screening Opus United's anti-racism presentation We The People in Fortnite's Party Royale mode this weekend, starting tomorrow, 4th July.
We The People is hosted by news commentator Van Jones, and is described as a "series of conversations that advance the dialogue around race in America with prominent BIPOC (Black, Indigenous and People of Color) voices in business, sports, media, music, and entertainment".
Guests include former Teen Vogue editor-in-chief Elaine Welteroth, journalist Jemele Hill, rapper Killer Mike, and hip hop musician Lil Baby, and the panel will discuss how to change systemic racism in media, culture, and entertainment.
Those wanting to check out We The People can do so in Fortnite's Party Royale mode starting tomorrow, 4th July. The first screening begins at 2.46pm in the UK and 8:46am CT - a reference to the 8 minutes and 46 seconds former Minneapolis police officer Derek Chauvin was reported to have pressed his knee against the neck of George Floyd, resulting in his death and sparking ongoing anti-racism protests around the globe.
We The People will be repeated every other hour for 24 hours after its initial showing.
Tomorrow's event marks the latest screening to be held in Fortnite's Party Royale mode, which is designed as a new staging ground for live events and promos. It follows on from last week's Christopher-Nolan-themed movie night - which saw The Prestige, Inception, and Batman Begins shown in different territories around the world - and a live music set from Diplo, featuring Thomas Wesley, Young Thug, and Noah Cyrus.