Epic drops new pirate-themed Fortnite Season 8 teaser
Season 8 has almost ARRRRRrived.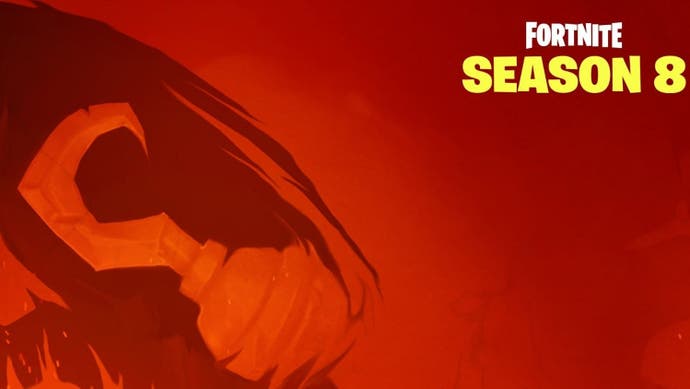 Epic Games has dropped a clue that suggests Fortnite's upcoming Season 8 is going to be themed around pirates and hidden treasure.
Via a typically crypic tweet, Epic reminded us there's just four days to go before Season 8 arrives, and added this piratey-flavoured rhyme: "X Marks The Spot, treasure abound. Loot that has been lost, can always be found."
The ditty is accompanied by the curious image of a pirate's hook.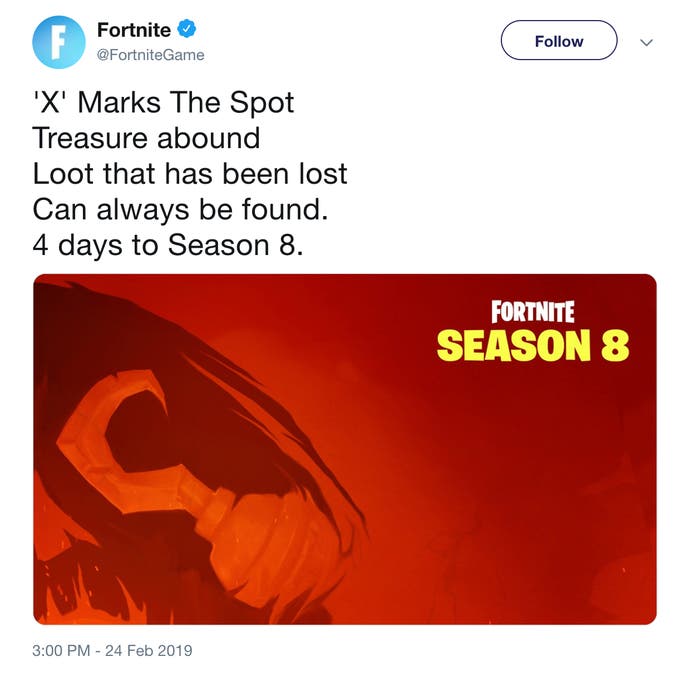 Epic dubbed the end of February as "Overtime" and released a new set of challenges to tide players over until season eight finally arrives. Completing a portion of these challenges will grant Fortnite's season eight battle pass for free - an unprecedented move which, as Tom opines, may or may not be timed to coincide with the launch of rival battle royale Apex Legends.
Other players have been preoccupied with the fissures popping up around Fortnite's map. From peering into the files, it's thought the final quake will take place on the last day of the current season - 27th February - which will presumably lead into another big event.