Enigma Week research task rewards explained in Pokémon Go
Everything you need to know about the Enigma Week bonuses in Pokémon Go.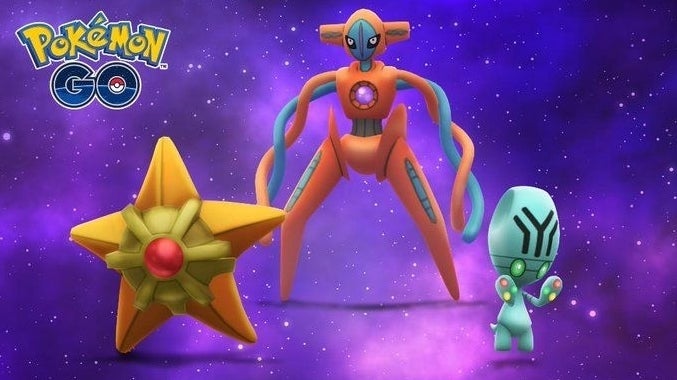 Enigma Week research tasks are a series of limited-time challenges in Pokémon Go that are part of the Ultra Unlock bonus, which was unlocked by Go Fest 2020 attendees.
There are three Ultra Unlock bonuses in total - Dragon Week, which has already occurred, Enigma Week, which is happening right now, and Unova Week, which will run after Enigma Week.
These tasks can be found by spinning PokéStops, alongside the current roster of monthly research tasks, which are currently available. If you're looking for a specific task, then you might have to visit more than PokéStop!
On this page:
Enigma Week research task rewards in Pokémon Go
Below you'll find the Enigma Week research tasks and their rewards, which are available between Friday, 7th August to Friday, 14th August, starting and ending at the following times:
9pm (BST)
10pm (CEST)
4pm (EDT)
1pm (PDT)
You can only find these research tasks during this time period, but, if you keep the task after the event ends, you'll still be able to complete it and receive the reward.
Enigma Week research task list:
Win a raid reward - Staryu encounter
Make 3 Curveball throws reward - Baltoy encounter
Catch 3 Psychic-type Pokémon reward - x1 Rare Candy
Thank you to SilphScience from reddit for the help with the information!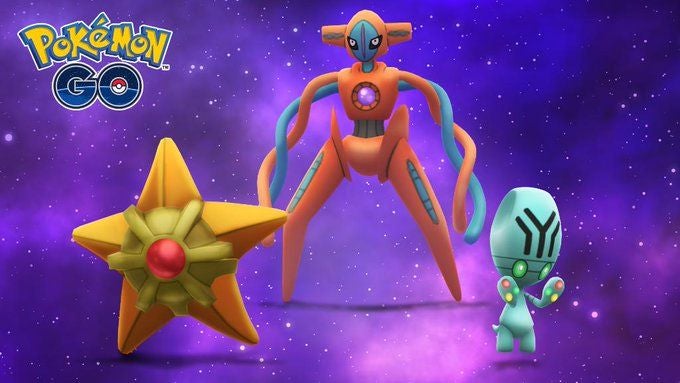 Enigma Week is part of the Ultra Unlock bonuses that were unlocked by Go Fest 2020 attendees; the final Ultra Unlock is Unova Week and will run once Enigma Week ends.
---
The Season of Rising Heroes is here! The Let's Go event is currently running and it has brought the Let's GO! quest with it, along with a new list of Ditto disguises. A new Team Go Rocket quest - From The Shadows - has been released, along with a shake up of the Giovanni and Team Go Rocket Leaders lineups. As you continue your Pokémon Go adventure, make sure to battle in the new Go Battle League season. Don't forget to keep an eye out for Kecleon or, if you purchased it, work on the Masterwork Research: Wish Granted quest. Elsewhere, be sure to use Daily Adventure Incense for the chance of encountering Galarian Articuno, Galarian Zapdos and Galarian Moltres. This incense may also give you encounters with other rare Pokémon in Pokémon Go.
---
What else do you need to know about Enigma Week in Pokémon Go?
Aside from the Enigma Week research tasks, there are a number of other bonuses that you can take advantage of during this event in Pokémon Go.
The first is that Enigma Week marks the release of Elgyem and Beheeyem, psychic-type Pokémon from Gen 5, into Pokémon Go.
You will also be able to find Staryu, Jigglypuff, Clefairy, Lunatone, Solrock, Baltoy and Bronzor in the wild. The shiny version of Staryu will also see its release during Enigma Week, so, if you're looking for a Pokémon to focus on, we recommend Staryu!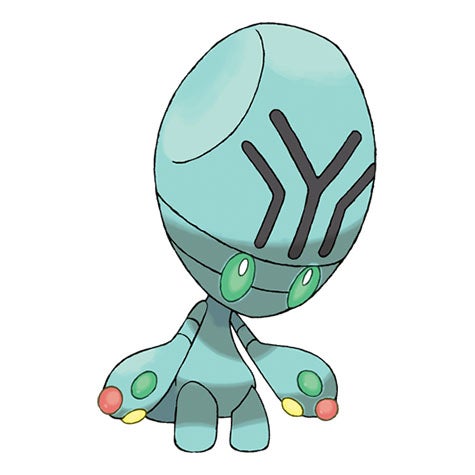 A number of Unown will also be appearing in both raids and the wild during Enigma Week. The Unown on offer are U, L, T, R, A and, if you're lucky, you might even catch a shiny Unown.
Normal Forme Deoxys will also be available in five-star raids throughout this week, so if you need to add this Pokémon to your Pokédex or just want its shiny version, then this is the time to battle it.
Alongside Deoxys and the Unowns, you'll also be able to battle Bronzong, Claydol and Elgyem in raids.
Remember - you can raid remotely, so you can make both Deoxys and the Unowns come to you.
Finally, you'll also be able to hatch the following Pokémon from 7km eggs:
Cleffa
Igglybuff
Solrock
Elgyem
Good luck with Enigma Week!