Dragon Ball FighterZ gets another Goku as DLC and now there are over 9000 of them in the game
I kid you not.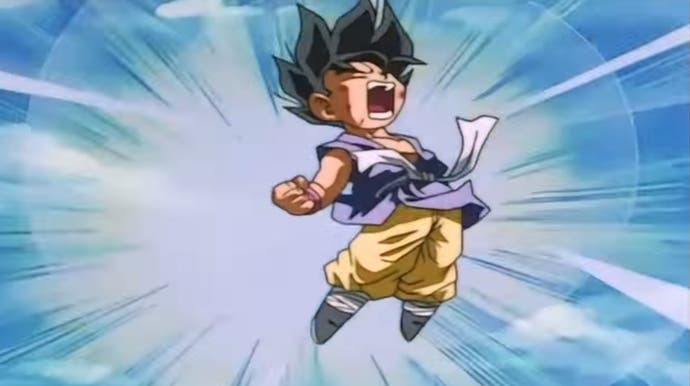 There's another Goku coming to Dragon Ball FighterZ.
Japanese magazine V-Jump will reportedly soon spill the beans (thanks, Gematsu) on Goku from Dragon Ball GT, who joins the roster of playable characters as premium DLC.
GT Goku has the Super Kamehameha special move, which transforms him into Super Saiyan 3 when there are two or fewer overall team members remaining. Super Spirit Bomb is his meteor special attack (he has another secret meteor special attack, too). He's also got a Power Pole special move and the Reverse Kamehameha.
Dragon Ball GT is the non-canon anime sequel series. In it, Goku is transformed back into a kid before eventually getting the Super Saiyan 4 transformation.
Arc System Works' superb fighting game has three Gokus already: Super Saiyan Goku, Super Saiyan Blue Goku, and Base Form Goku. And that's not even including Super Saiyan Blue Vegito (season one DLC) and Super Saiyan Blue Gogeta (upcoming season two character), who are both Goku and Vegeta fusions, or launch character Goku Black (evil Goku). Now a fourth (seventh?) Goku is incoming, and there's speculation a fifth (eighth?) is inbound as part of the game's second season of DLC.
Perhaps we shouldn't be too surprised by multiple Gokus appearing in the game - there are loads of variations in the various animations, after all, and he is the star of the show. Perhaps there's room for more?