Dragon Ball FighterZ's third season announced
Kefla! Another Goku! More!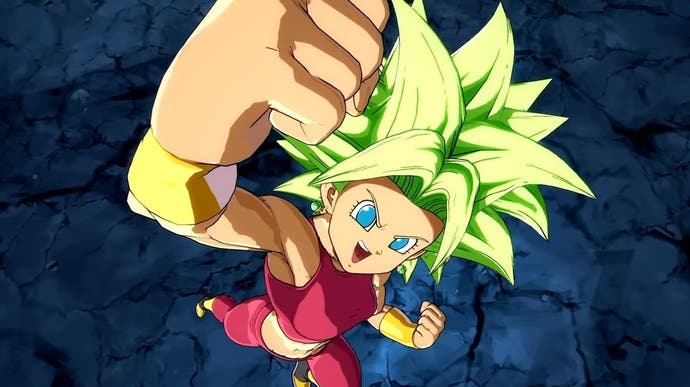 Dragon Ball FighterZ is getting a third season of DLC characters, and publisher Bandai Namco has announced two of the characters coming to the game.
First up is Kefla, who launches on 28th February - or two days earlier if you have FighterZ Pass 3. She's a Saiyan fusion between Caulifla and Kal, and is lifted from the Dragon Ball Super anime.
Ultra Instinct Goku (we knew this Goku was coming) is supposedly Goku's ultimate form. His eyes turn silver and he's got a crystalline aura. It's all very god-like.
Check out both Kefla and Ultra Instinct Goku in the trailer below:
Big changes are coming to the gameplay in Arc System Works' wonderful 3v3 fighting game, too. Chief among them is the addition of Z Assist Select, which lets you select a character's assist attack (each character has three different assist attacks you choose from at character select). This should enable new combos and strategies, Bandai Namco said, and discourage players from picking characters just for their assists.
Bandai Namco said it's also "making adjustments" that prevent one-sided games caused by specific powerful attacks and combinations, and is adding "a specific feature" that gives players a chance even with one charactaer left.