Dragon Ball FighterZ's next DLC character revealed by an unlikely source
Major announcement.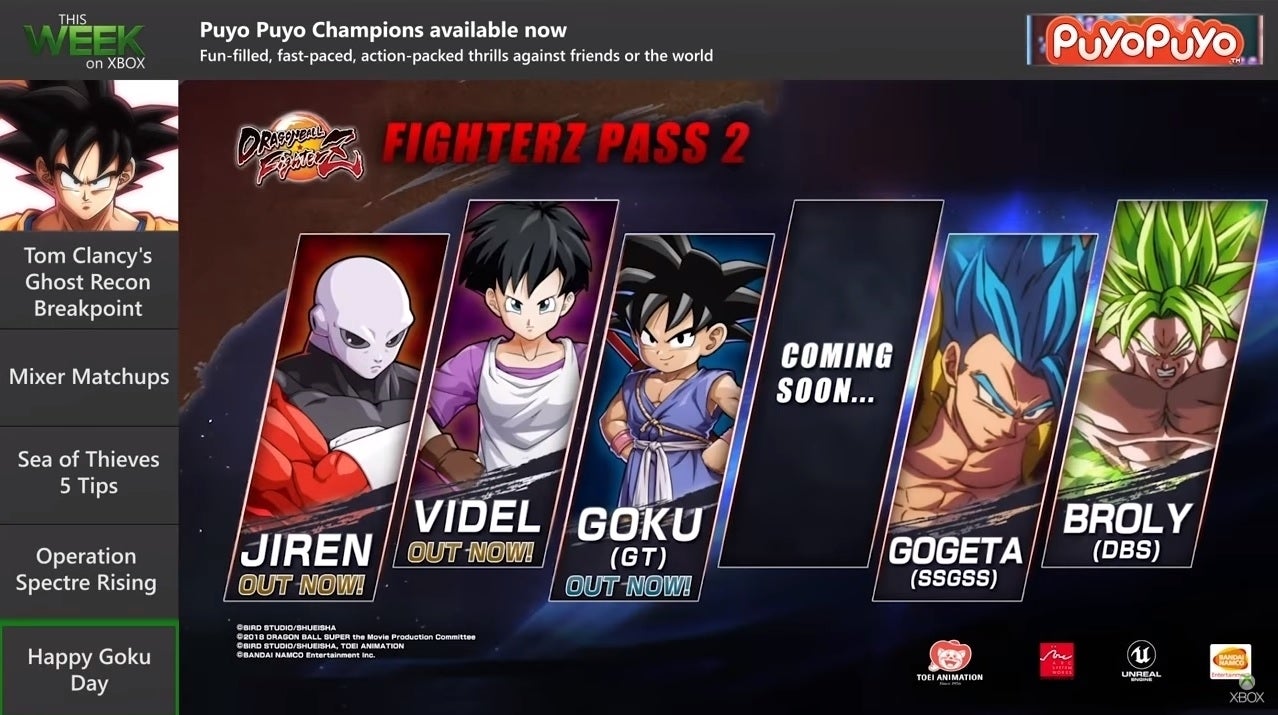 The next DLC character for Dragon Ball FighterZ is Janemba - according to Microsoft's Major Nelson.
During the latest episode of This Week on Xbox, Larry "Major Nelson" Hryb casually mentions GT Goku and Janemba skins are out now for Arc System Works' superb fighting game (skip to the 3.10 mark).
While GT Goku is indeed out now for Dragon Ball FighterZ, as EventHubs points out nowhere in the game currently is Janemba mentioned. Major Nelson's use of the word "skins" is confusing, and there's nothing in the game's latest update that could relate to such a thing. So, we're left with the inevitable conclusion: Major Nelson leaked Janemba as the fourth and only unannounced DLC character for Dragon Ball FighterZ season two.
The video description was subsequently updated with a clarification: "The latest update pack will include: Goku GT (playable character), one new Lobby Avatar, and one new Z Stamp." Whoops!
It seems Xbox is aware of the slip-up and is having a bit of fun with it. In a tweet, the official Xbox account said Janemba was "confirmed". In another, Xbox corrected a fan to say Major Nelson "announced" the character.
Janemba, by the way, is the main antagonist in the movie Dragon Ball Z: Fusion Reborn. He's an evil and powerful demon who starts off as a giant yellow monster but in Super form is human-sized, purple and red.
It looks like an honest and harmless mistake from the Major, although Bandai Namco's marketers may not see it that way. I'm just happy the next DLC character is not another Goku.