Janemba hits Dragon Ball FighterZ this week
A vessel of evil.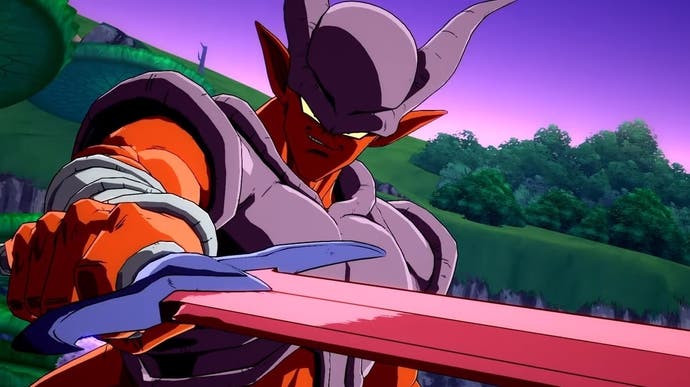 Janemba will be available as a Dragon Ball FighterZ DLC character 8th August, Bandai Namco has announced.
His addition to Arc System Works' superb fighting game was expected after Microsoft's Major Nelson spilled the beans back in May.
Janemba is the main antagonist in the movie Dragon Ball Z: Fusion Reborn. He's an evil and powerful demon who starts off as a giant yellow monster but in Super form is human-sized, purple and red. The video, below, shows him in action in the game.
The video also shows off Gogeta (SSGSS), who's coming soon as a DLC character. Rounding out FighterZ Pass 2 is Broly from Dragon Ball Super.